Someone observant spotted a nobody's cat near a house on the side of the road. The cat was wounded, shabby, and had a kitten. On looking closer, those not indifferent noticed one oddity…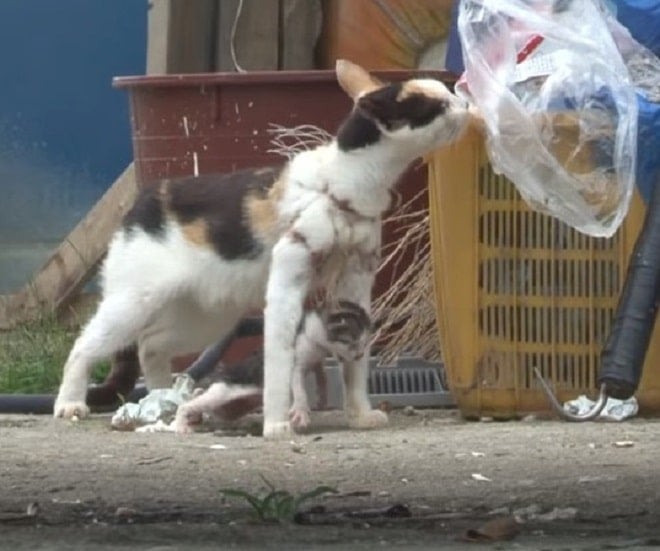 The cat gave a chirp when it sensed the increased attention. The cub followed her, not lagging behind a single step. The observers decided to find out what was wrong with the fluffy ones, and why they were loitering near the uninhabited house.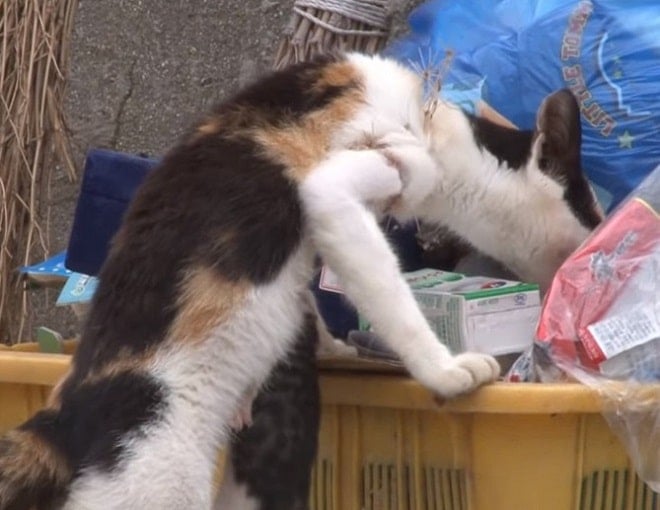 The moment of truth came when they were caught up. It turned out that the cat's neck and paw were tied with a rope, to which, fortunately, its cub was tied alive. However, the kitten was in a very uncomfortable position — it could not keep up with its mother's steps with its small paws, and had to drag itself after her.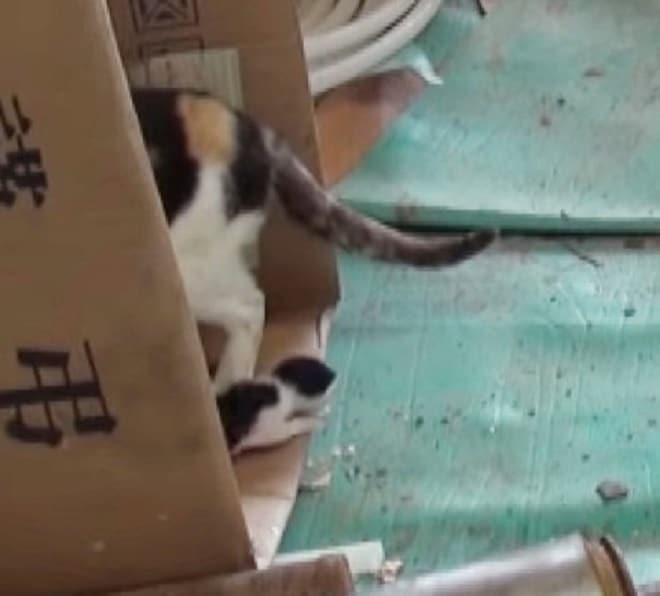 Meanwhile, the kitty ran up the stairs and ducked into the garbage can. She wanted to find some food, and the poor kitten remained tied to her paw…
Next, the kitty ran to the warehouses, where her rookery was. The indifferent went inside and saw a box in which the other kittens were lying.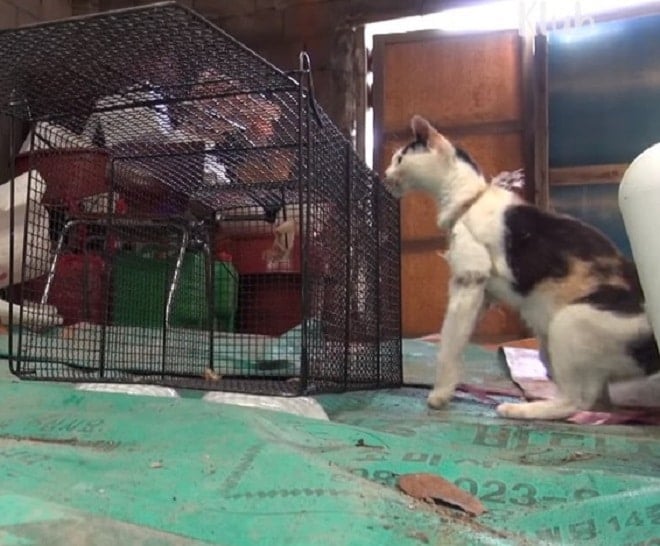 It came out later that the woolly family was being fed by a woman. She said that the stray cat often gets tangled in the storage nets — that's where the rope came from. Apparently, the kitten ended up there, too. People couldn't help them because the mother cat was wild and untrusting, but her little one was eventually able to get out on her own. But who knows when they'll get tangled up in the net again!
Next, activists set a humane trap and quickly caught the kitty. She was very frightened and started thrashing around, but she didn't know yet that only the best was ahead of her.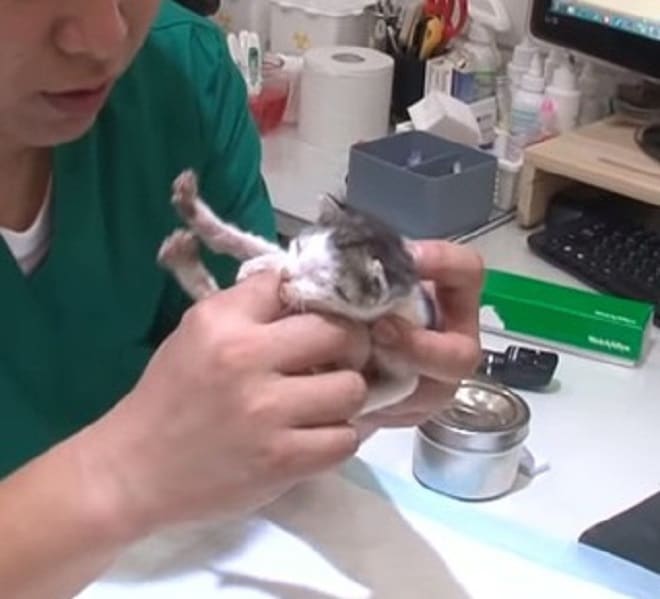 As a result, she was taken to the veterinarian, released from the rope and treated for wounds. Then her children were examined and treated, and then the furry family was reunited, for they were better and more peaceful together.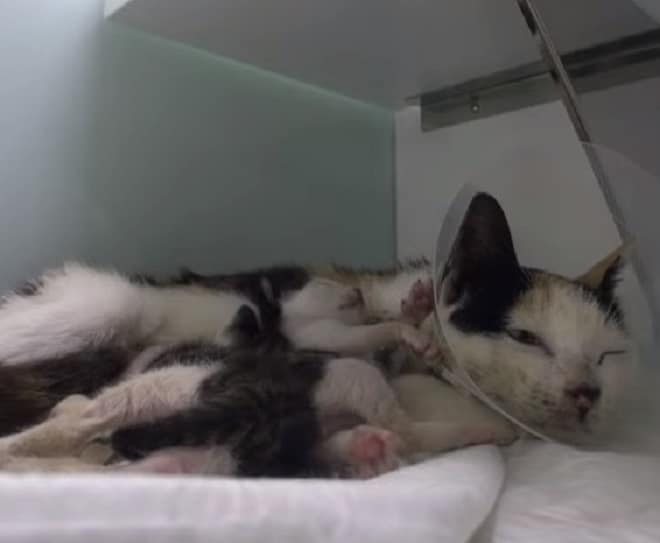 We hope and believe that they will all make a full recovery and find good owners!