This kitten's story proves once again that there are both bad and good people in the world. The baby met them on some of the first days of his life!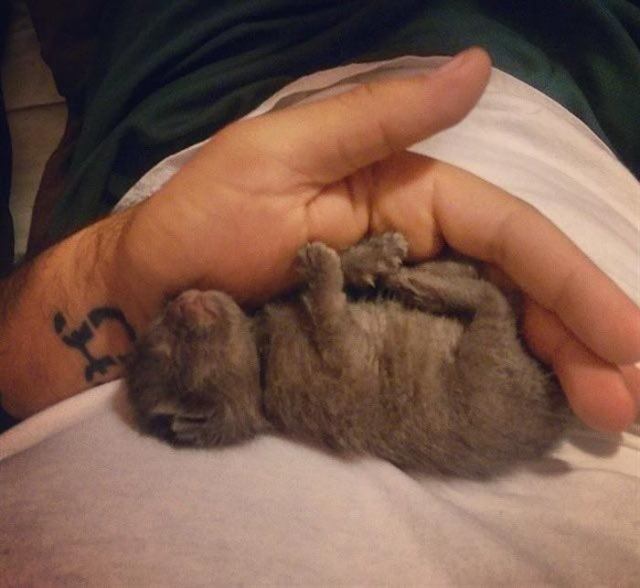 One evening a young man named Ray Vargas was busy at work. It was pouring rain outside, so the man was enjoying the warmth and comfort of his own home. Suddenly, Ray heard a pitiful meow. He immediately jumped out of the house to find out what was wrong.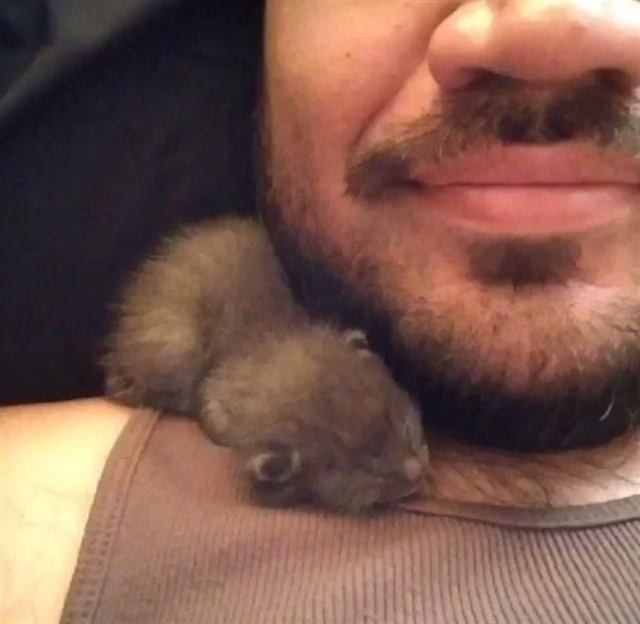 It turned out that there was a little gray kitten lying on the roof of the barn in the rain. It was completely helpless — the animal had not even opened its eyes yet. Apparently, someone had thrown the kitten there, sending it to its certain death.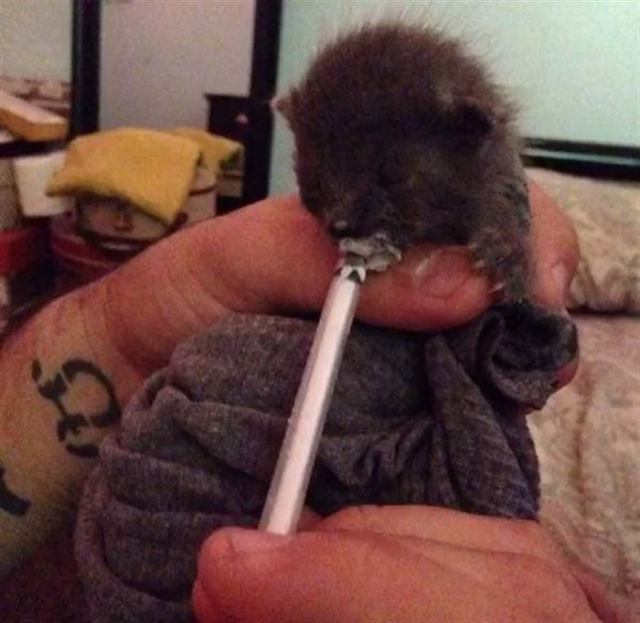 Ray's heart shook, and he immediately took the kitten off the roof and brought it to his house. He dried the baby, warmed it up, and fed it milk from a syringe. The man then took the animal to the vet to make sure the kitten was healthy.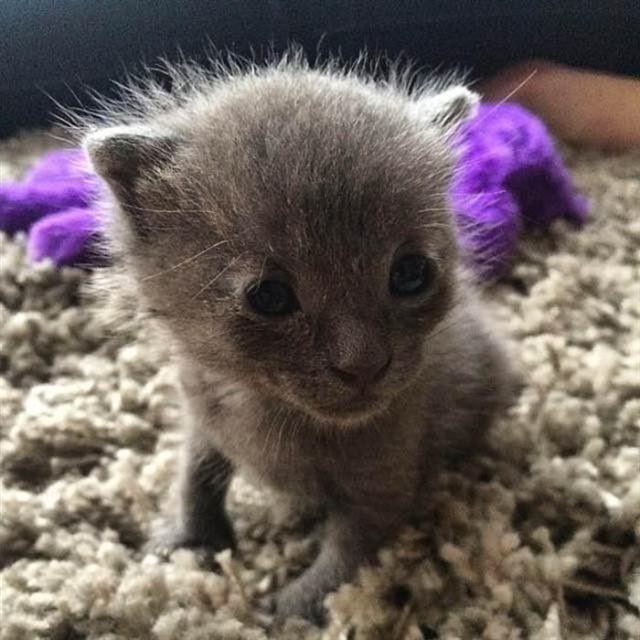 Ray found out that the sex of the animal was a girl. The man became so attached to the baby that he decided to keep her. The kitten was named Bagheera.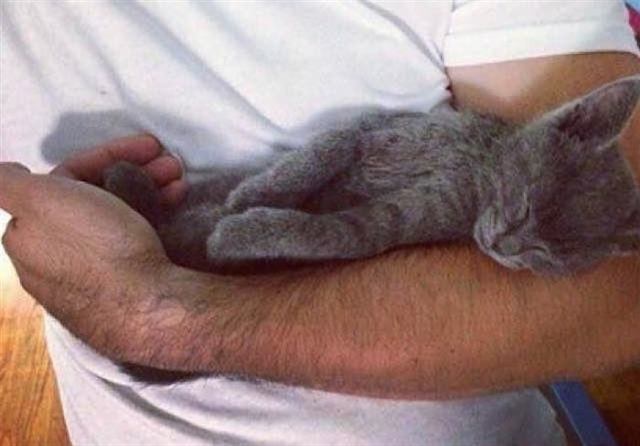 Now this little squeaky lump has grown into a beautiful and affectionate cat. Bagheera loves to sleep in Ray's arms and help him work. She strives to spend as much time with her owner as possible.
Bagheera is very lucky to have Ray in her life!