Looking at this boy, you want to believe in goodness!
Nowadays, it may seem that people are becoming meaner and more cynical, but looking at such deeds, there is hope that all is not lost and that the good in people is not lost forever.
Living in the city of Tbilisi, Levan, who is only eleven years old, has become famous throughout the city and even throughout Georgia and now in other countries. And all this was the consequence of one incredibly kind act of his.
One cold day in December, the boy went outside on business and in the yard he saw a poor dog that needed help and was freezing in the cold. Levan did not hesitate to rush to the dog and share his jacket with him to keep the poor animal from freezing to death. And most likely, no one would have ever found out about the boy's good deed, if not for the neighbors.
One of the tenants of the house, saw this picture from his window, photographed the good deed of the boy and uploaded the photo to social networks. This post instantly began to gain popularity, just in a couple of days it gained more than a thousand likes and many enthusiastic comments. Here are some of them:
«What a beautiful boy. I'm proud that he lives in the same town as me.»
«This boy will always be happy.»
«Thank you to this boy's parents for raising a real Man.»
«With children like this, I believe in our good future.»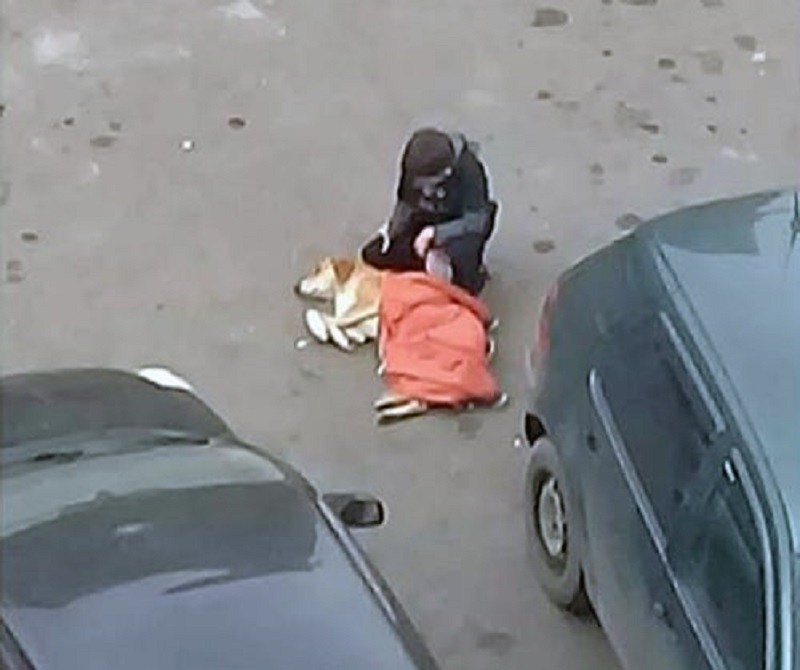 This post in social networks was noticed by employees of the city administration. Levan was invited to take part in a social project.