«And don't you dare ask to change to take an animal. We already have two dogs and two cats — we don't have any more room.»
Shauna Solberg spoke these words to her daughters, who persuaded her to come to the shelter and look at the animals.
«I feel very sorry for all the animals. But I thought I would be undeterred,» says Shauna.
Upon entering the shelter, her eyes immediately fell on the unusual cat Oscar: He was missing his ears and half of his tail.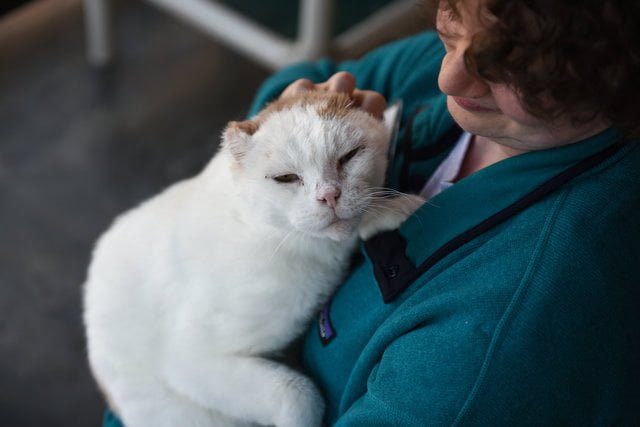 «He was sitting at the top of the cat tree, looking at us with feline arrogance. But there was something about that look that stuck with me,» Shawna recalled.
Shawna thought Oscar lost his ears in street fights with other cats. But volunteers told her the reason for the cat's unusual appearance.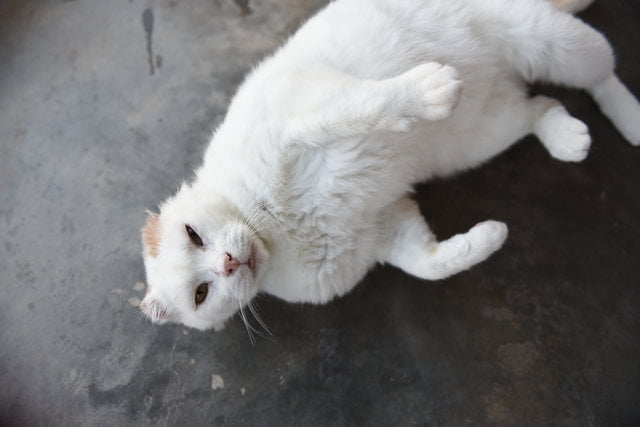 Oskar came to the shelter almost two years ago. He was found by a local volunteer and decided to help the cat, because without human intervention the cat would not have survived. He had a serious infection on his back, skin cancer on his ears and a crushed tail. The vets healed his back, but his ears and tail had to be amputated.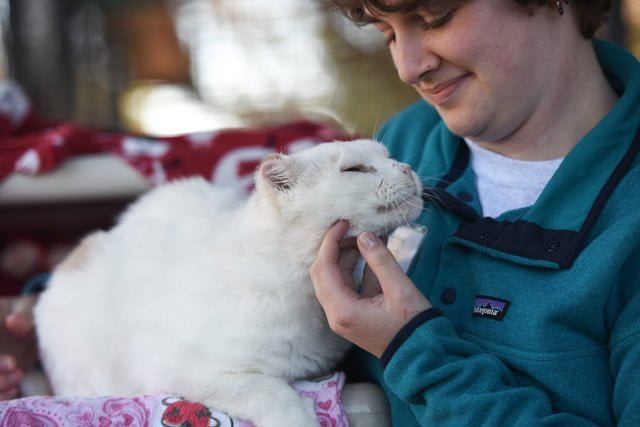 Oscar's appearance was the reason why no one wanted to take him. People just didn't like him, especially if they came with children.
But all the shelter volunteers knew that behind the cat's unusual appearance was an incredibly kind and gentle soul.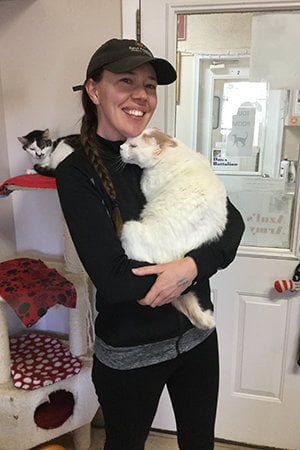 «He just loves people and loves to be held. I have yet to meet a cat who is as happy and excited to cuddle with people,» said a local volunteer.
«He will hug you with his paws and put his head on your neck. That way he can sit on your arms for hours.»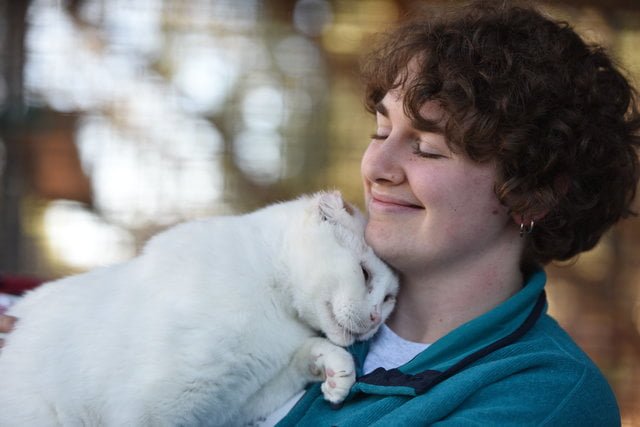 Shauna Solberg and her daughters walked into an introductory room and volunteers brought them Oscar. When she took the cat in her arms, she couldn't resist — he stole her heart from the first second.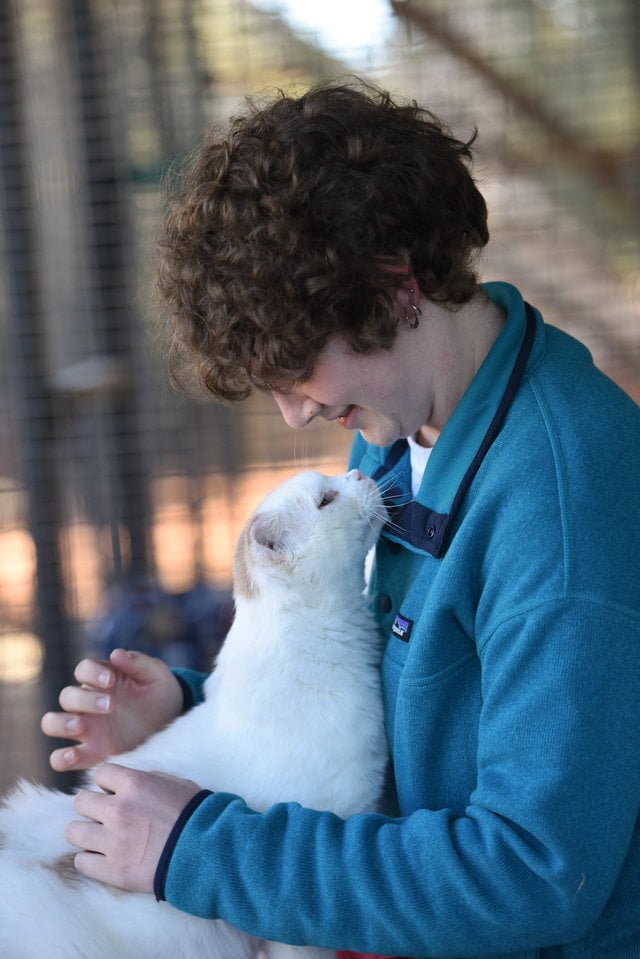 «The more the volunteers told us about Oscar, the more I fell in love with him.»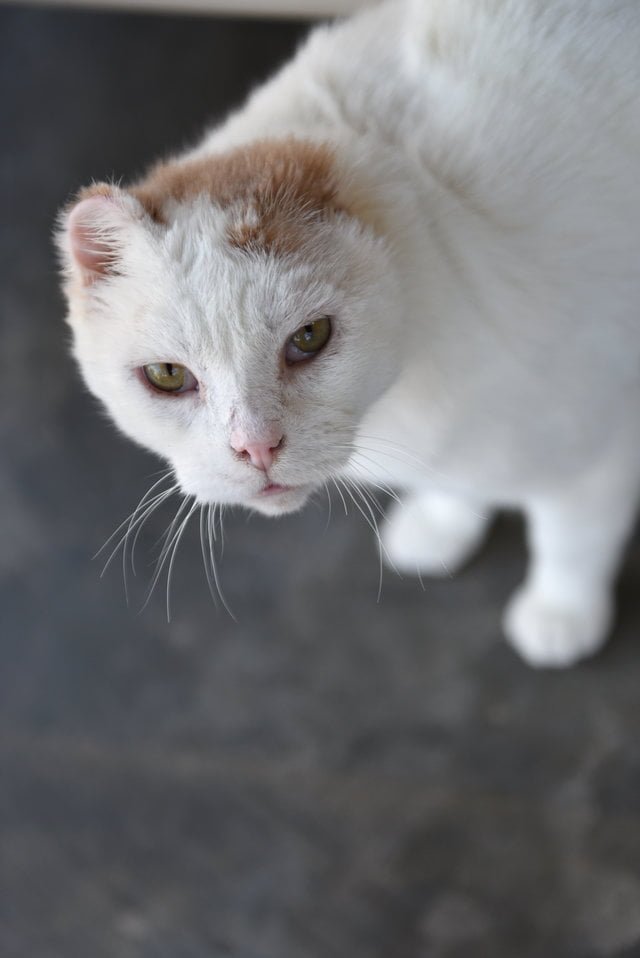 «When we left the shelter, I told my oldest daughter that I wanted to take Oscar home. She reminded me of my 'no more animals' attitude, but said it was a great idea.»
Shawna and her children returned to the shelter to get all the paperwork done.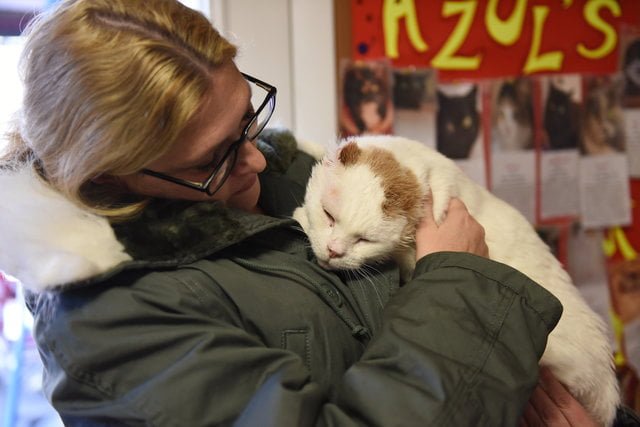 «When we went in there again, we were told that Oscar had tumors in his lungs that could not be operated on. They checked with us to see if we were still willing to accept him. I didn't want to back out of my decision. It pained me to think of such a wonderful cat spending his last year of life in a shelter.»
Shauna discussed everything with her daughters. She cared about their opinions. Fortunately, they supported her.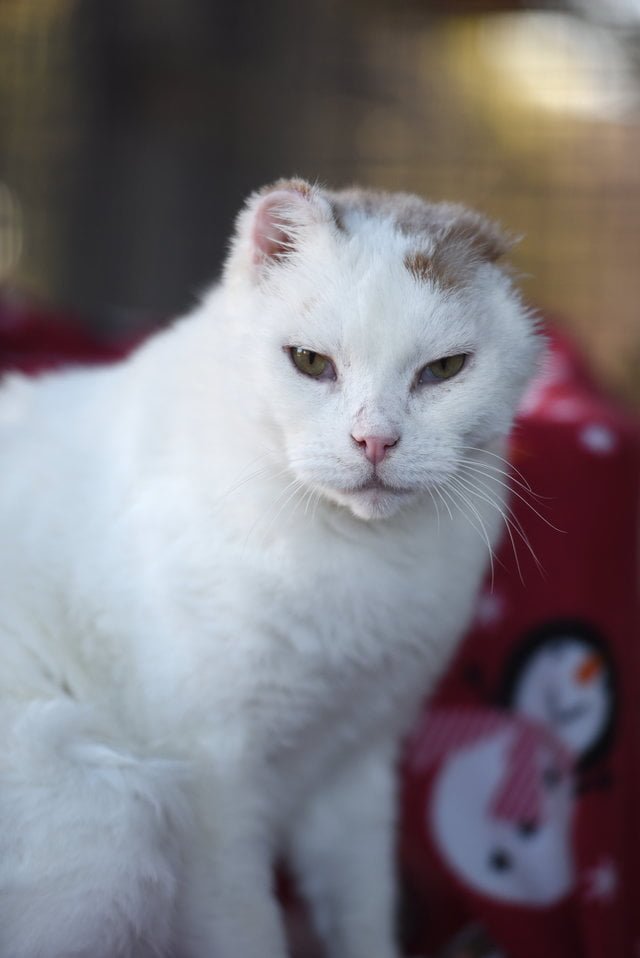 «The volunteers went to get medicine for Oscar, and I took him in my arms. At that moment, he hugged me and pressed himself into my arms. He seemed to thank me for saving him. I couldn't hold back the tears. It was extremely moving,» Shawna said.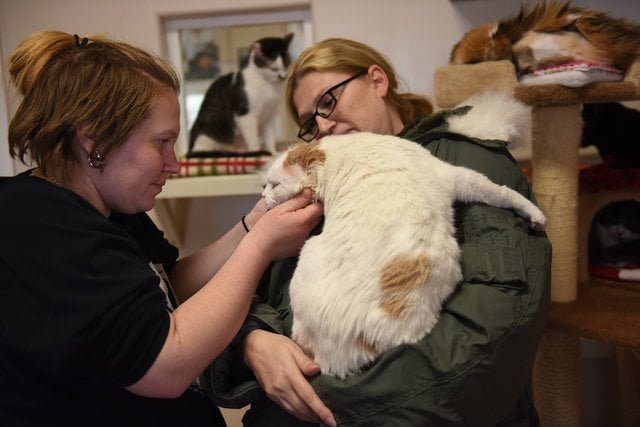 Now Oscar lives in his new home, with his new family, as well as two cats and dogs. He has no problem finding a common language with everyone.
«No one is home during the day, but when we come home, Oskar immediately jumps into one of our arms and can stay like that all evening, purring loudly.»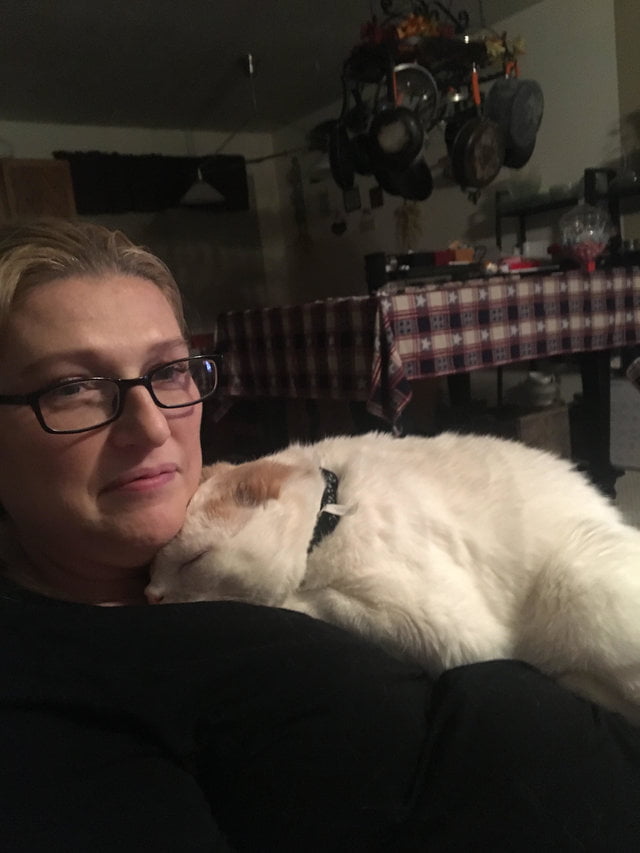 If you were moved by Oscar's story, then share it with your friends on Facebook!