Such cuties.
A Las Vegas resident recently found two small kittens sitting near a trash can, crying for help. The man immediately picked up the kittens and contacted a local shelter to get them taken care of.
The skinny kittens had a severe eye infection, making it impossible for them to even blink. In addition, the kittens had a lingering odor of litter.
Volunteer Nikki Martinez decided to take them to a holding facility, treat them, and then place them in good hands.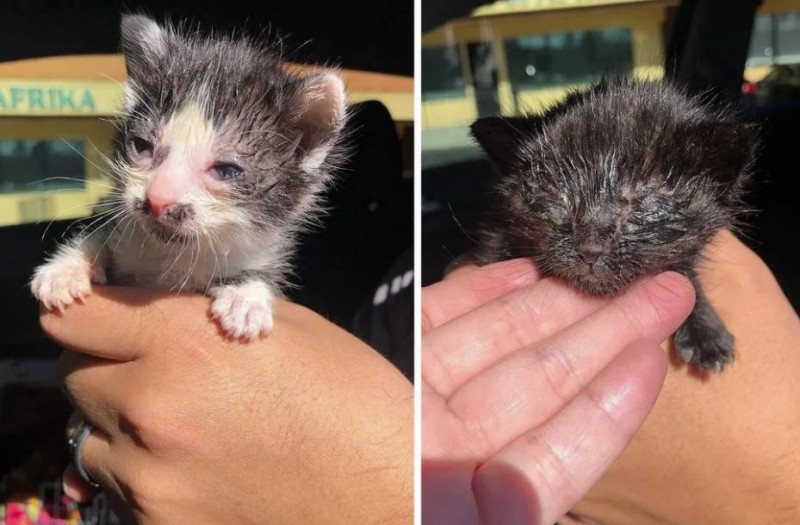 The girl fed the animals and bathed them. It took more than one bath to get rid of the unpleasant smell of garbage.
The pets were named Piccolino and Bambina.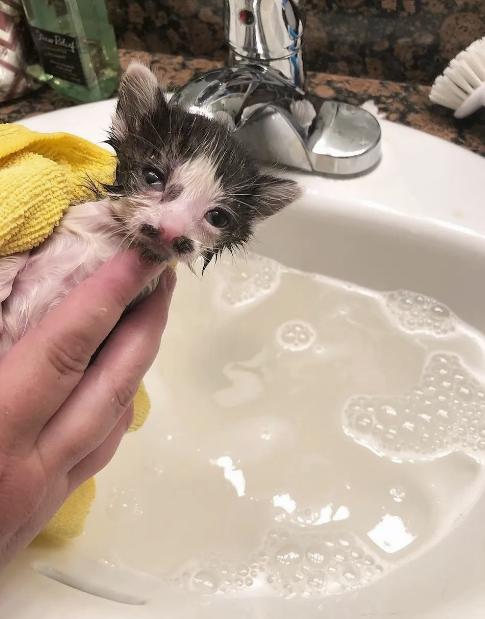 The kittens were happy — at last their bellies were full of food! Clean and happy babies purred, snuggled up to each other and fell asleep in a soft bed…
Nikki and her husband took care of the kittens around the clock, feeding them and giving them medicine for their eyes. Each day the kittens were getting better and better!
In just a few days, brother and sister have become much more energetic and playful. They have become friends with Nikki and her spouse and want to be cuddled. ?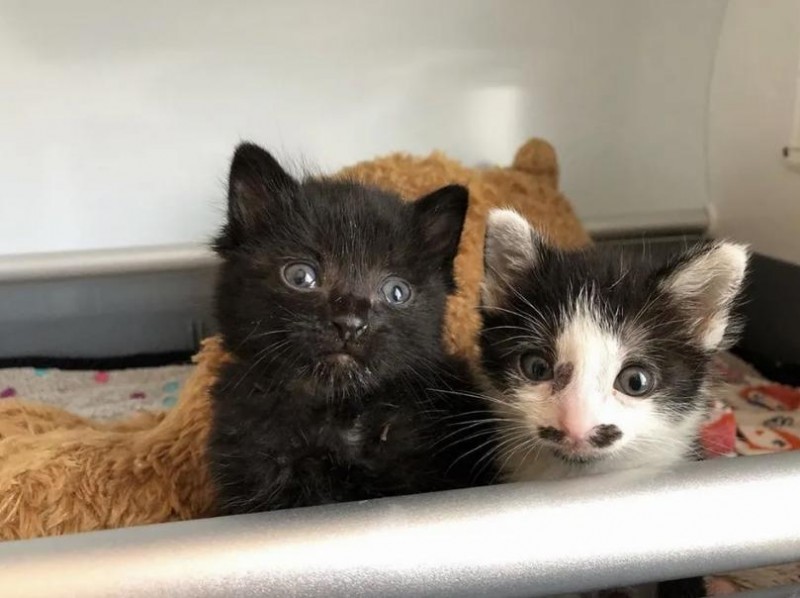 Kittens no longer have to worry about food and a roof over their heads, because they now have everything they need and can forget about street life.
The pets are now happier than ever before!