Crazy touching.
Dog Dinka, after the death of her owners, came to live with their son Ilya. The pet was not old and it was hard for her to part with the previous owners. At first she even howled at night, but then she got used to her new home.
As she grew older, Dinka demanded more attention. No sooner had Ilya sat down on the couch, as the pet was already resting next to him and laying her head on his lap. The dog liked to be scratched behind the ears.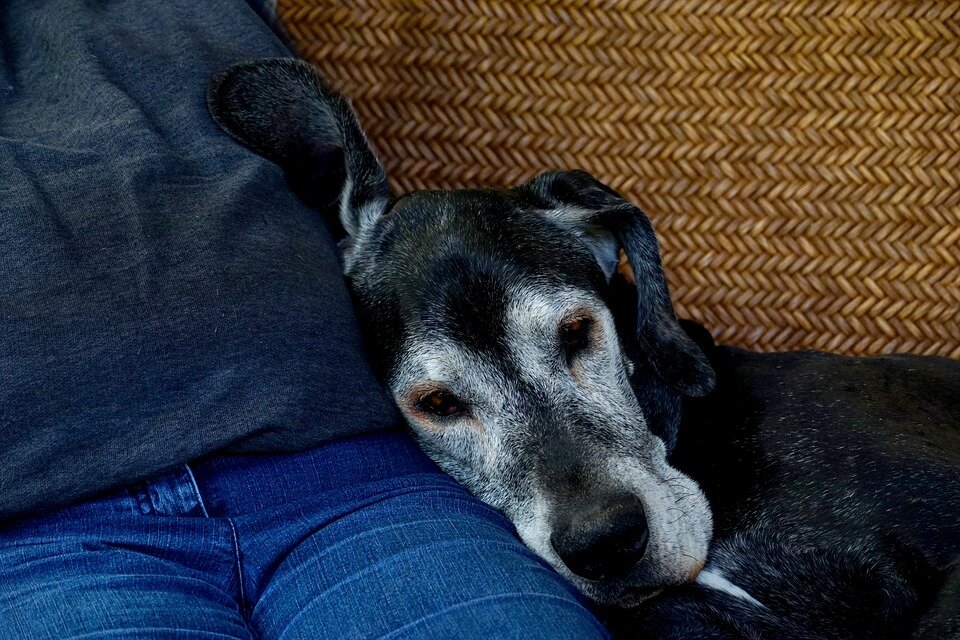 One morning a guy overslept, and he had a business meeting scheduled. He only woke up thanks to his pet who started to wake him up. The owner took a quick walk with her, took a shower, and before he even had time to eat breakfast, he began to hastily get ready.
Dinka did not understand that his master was in a hurry and followed him, which clearly irritated him. And when she tried to lick his hands, the owner could not stand it and yelled at her. The doggy then became frightened and angrily went into another room.
Ilya came without delay to the meeting, which ended very productively. However, Ilya could not rejoice normally, remembering how he had offended the four-legged pet in the morning. In the evening, the guy went straight home, not even going into the stores.
Dinka was waiting for Ilya at the door. She rushed to hug her owner and lick him. There was no trace of resentment from the animal. The boy had not expected such a reaction of his pet, and was very happy about it. In the evening the walk was longer than usual. And then Ilya scratched Dinka behind the ear for a long time, and then they were both the happiest creatures on earth.