And only a miracle saved them!
There was a story in Pennsylvania that is briefly called «Beaglemania.» An old house was found in Allentown, and there were over 70 dogs in terrible condition! The pets were all beagle breeds, and their miserable eyes spoke for themselves: the poor animals were suffering and needed help!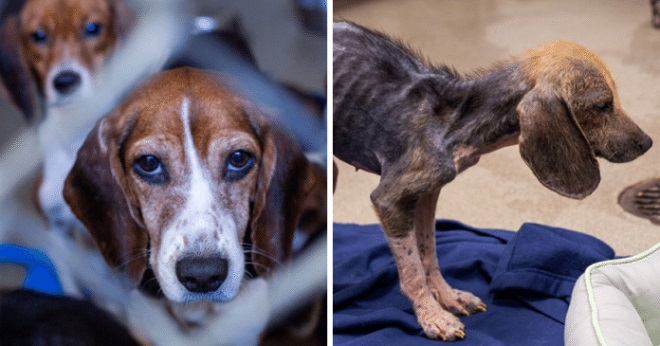 Terrible find
The dogs might never have been discovered if not for a coincidence. The police received a call complaining of constant noise coming from a house. Human rights workers went to the address and found…miserable and exhausted dogs staring at the people with sad eyes.
They were all overcrowded, and it took hours to get the frightened and hungry dogs out of their «prison»!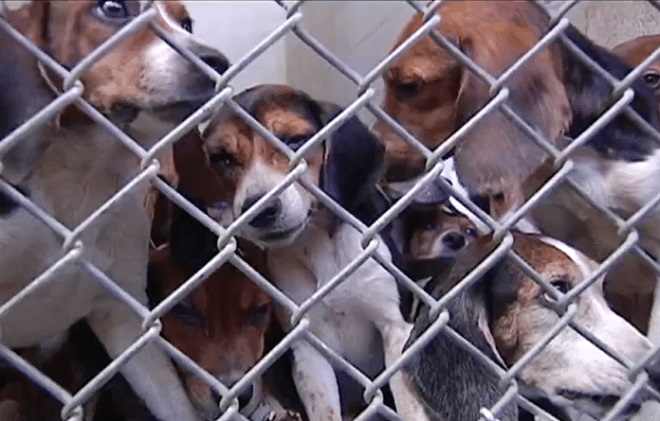 As it turned out, a woman had previously lived in the house. She was a greedy person who was interested in money and not at all in the health of her pets. That is why the cruel-hearted owner used beagles for the purpose of selling puppies, not caring that the dogs were suffering in terrible conditions.
By the way, the breeding of the pets required a license, but the woman did not have one, so not only did she make fun of the animals, but she also did some illegal things!
Unfortunately, she could not be prosecuted: the greedy owner died. After her death, a man took over the case and the police will deal with her.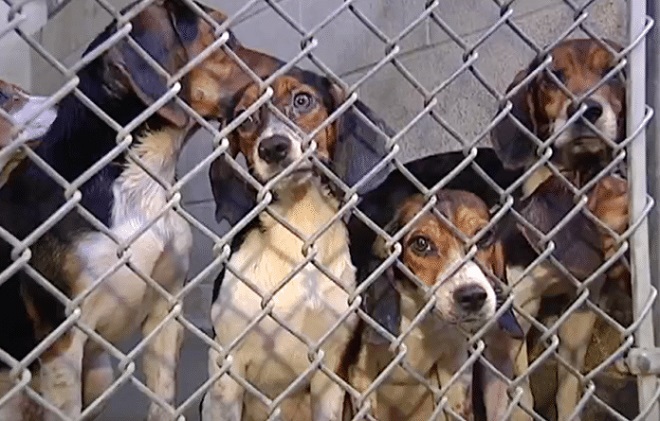 Hope for good people
Doctors, psychologists and volunteers from the animal shelter will have to work with the dogs, since most of them were so dirty, emaciated and weakened! Two of the dogs were dead…Many of the survivors were found to have scabies, fleas and other nasty diseases. All of them, of course, require expert care.
Given that the pets are of different ages, the care for each will be different. Tiny puppies and older dogs had quite a hard time, and now their health is not so — that easy to restore, although experts believe in the best.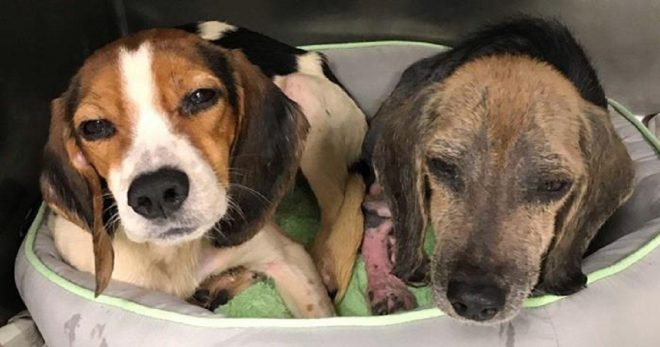 Well, we very much hope that all the beagles will survive and recover! And we also hope that they will find kind and loving owners who will give each of them warmth and care!