Daria Zaripova told us about her favorite pets! For a long time, the girl's family thought about whether to take cats from the street. But when Dasha saw a cute, red-haired, but very pathetic lump of fur, her doubts dissipated in the same second.
That's how Perseus came into the girl's house. At first Perseus was shy and would only come out of his box-bed, made by the owners, to have a snack or go to the litter box. By the way, Murolyka mastered it from the first day of his stay in the house.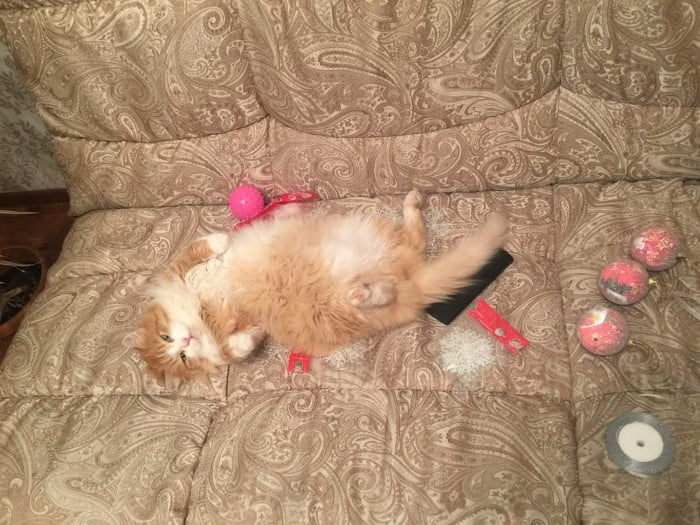 After a while, the kitty became fully accustomed to the new place and fell in love with Dasha's family.
This pet is very affectionate, loves attention, and tries to be near its owners all the time. Perseus does not mind taking a bath and is always patient while his owners trim his claws.
Daria sometimes thinks that the cat understands every word — before she naively thought that such clever pets are found only in the movies.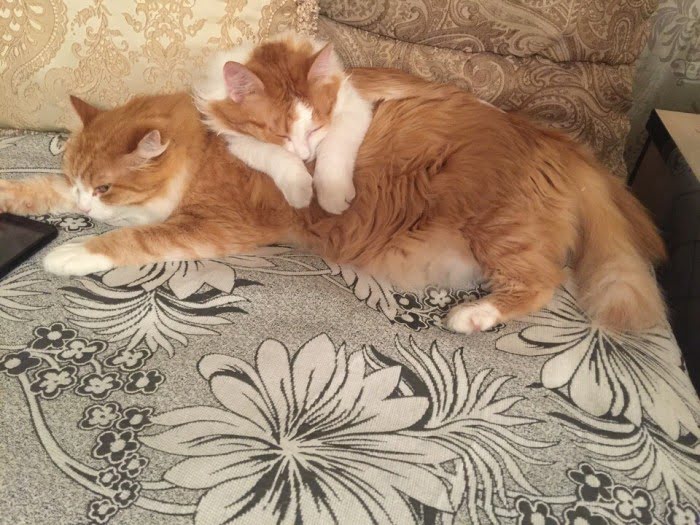 But the girl's family could not stop at one cat — soon they took a fancy to another red-haired MURLYka wandering the streets. Now his name is Hercules. He lives in the house together with Perseus, like a caring father with his favorite son.
Don't be afraid to pick up animals from the streets-they will return your loyalty and love!