A shelter is always stressful for an animal. Especially if this animal has lived all its life in a home with its family. You can't explain to a poor cat or dog that, due to circumstances, this little enclosure is now its home…
Nor could he understand what had happened to him and 15-year-old cat Duggie, who ended up in the shelter. So he meowed very loudly all the time and was quite restless.
«Duggie's meowing can be heard in galaxies far away,» the staff at the orphanage where Duggie ended up tell us.
But luckily, the shelter employs Robert Weimer, who came up with an idea to help the cat feel safe. Robert decided to put Duggie in a «kangaroo» — a special carrier for newborn babies.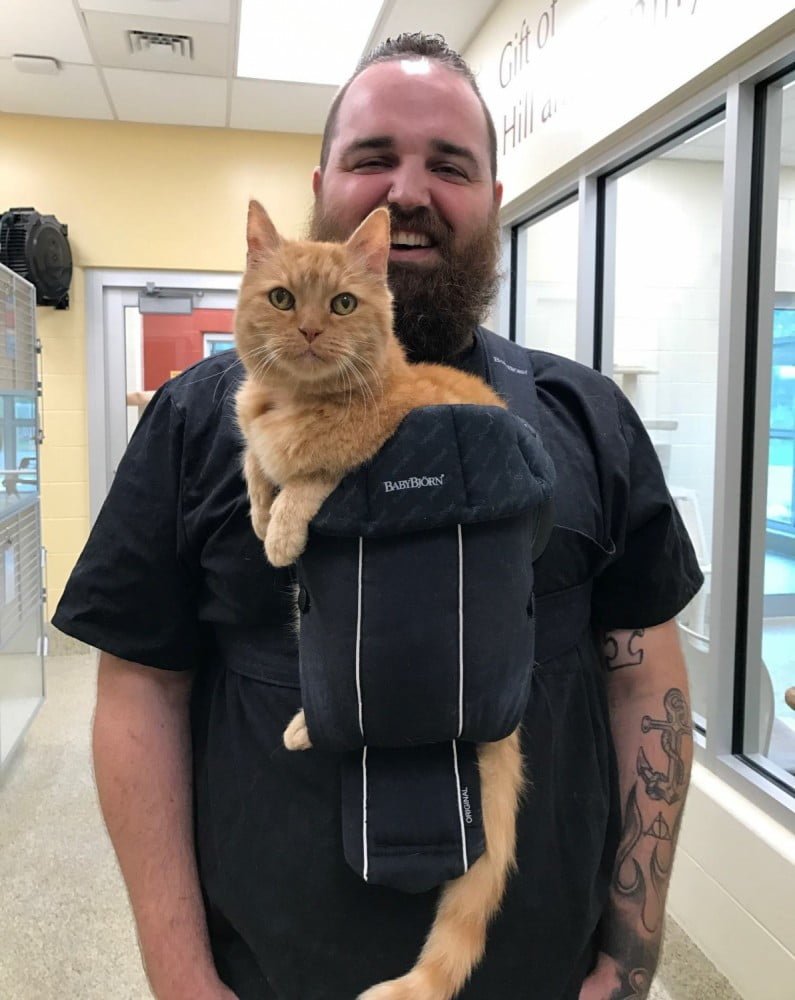 «It turns out there's nothing Duggie loves more than sitting on her hands 24 hours a day, seven days a week,» Robert says.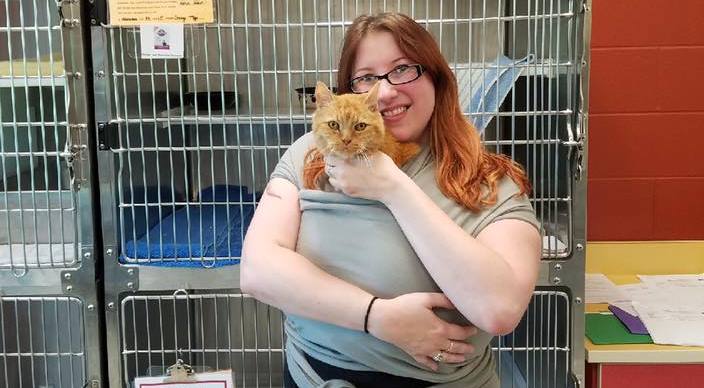 The shelter staff can now carry Duggie with them at all times and still do their jobs efficiently.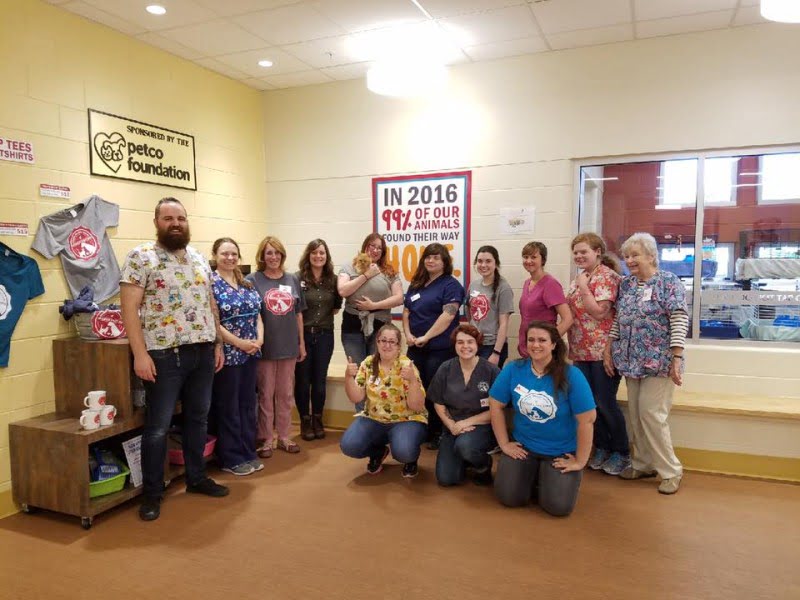 Duggie is just thrilled with the idea. And the shelter staff hopes that they can now find a loving home for Duggie, where the cat will be loved and carried in his beloved kangaroo!