Old age is no fun. It is the same with people and animals. Pets suffer from all kinds of diseases in their old age. Ricky the cat did not escape these problems. He lived for many years in the family of his owners, was quite active and playful.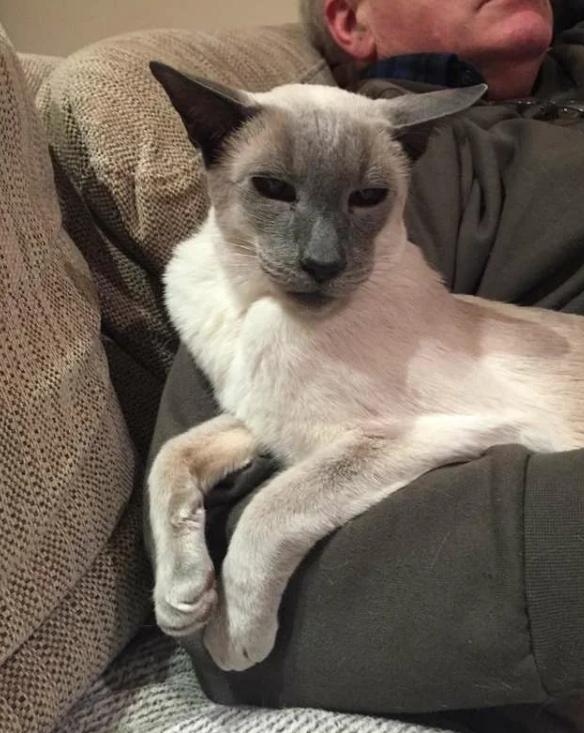 But at seventeen, he began to suffer from arthritis. The veterinarians tried to cure the animal, but the medicine didn't work. Then they made a suggestion to put him to sleep. Ricky's family was not ready for such a step, so they took the old cat back home.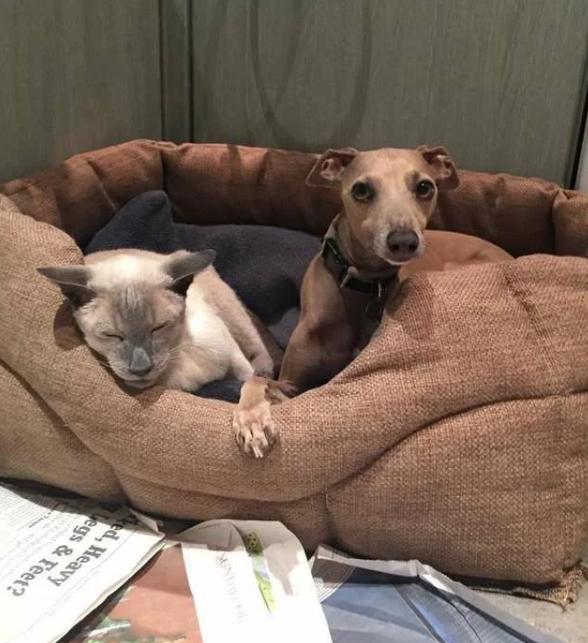 Previously so fond of sitting in the owners arms, it was difficult for him to continue to jump into the owners arms. But the cat wanted affection even more. Then the cat's owner decided to figure out how to make the cat's life more comfortable without depriving it of petting.
To do this, the cat's owners began to use a large cloth that they began to wrap around their body and wear like a sling. This way, the owners are able to walk around the house, do their business and pet the cat.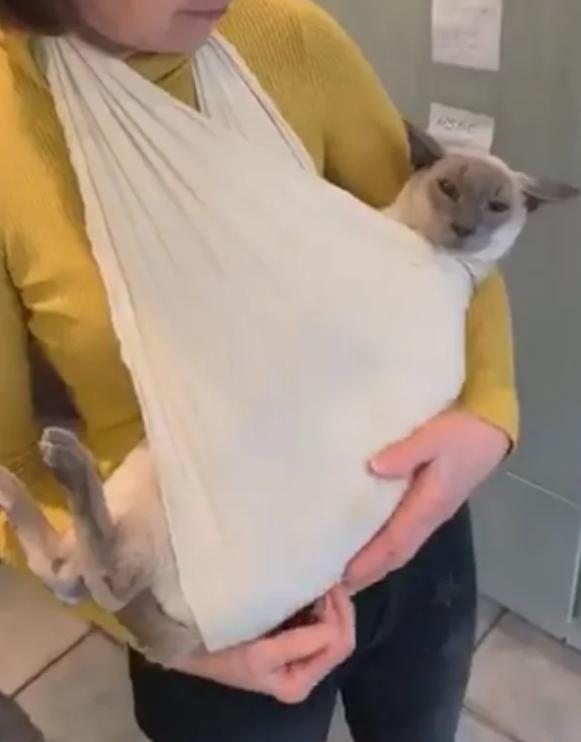 Now old Ricky is happy, he is constantly near his beloved mistress and receives even more love than usual. Such attention helps the cat to fight the disease and remain as affectionate as in his younger years.