Two months ago, a tiny one-day-old kitten was found crawling alone along a path, soaking wet after a heavy rain. A kind-hearted woman took him home and replaced the mother he had been deprived of. She named the kitten Bruce, after the orphaned Bruce Wayne (Batman).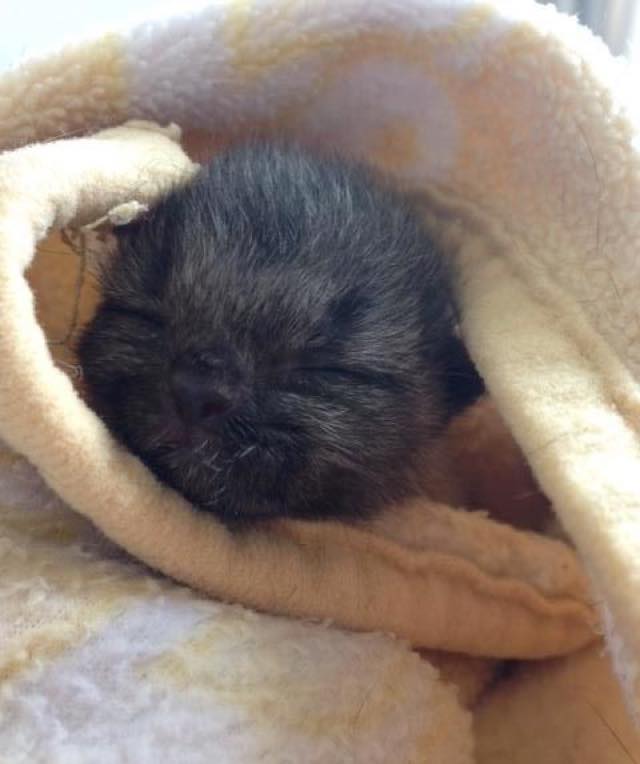 The event took place in Oakland. That day, walking home after a downpour, Catherine Van Beek found something faintly moving in the road. At first she thought it was a mouse, but on closer inspection, she saw a tiny kitten with an umbilical cord still attached.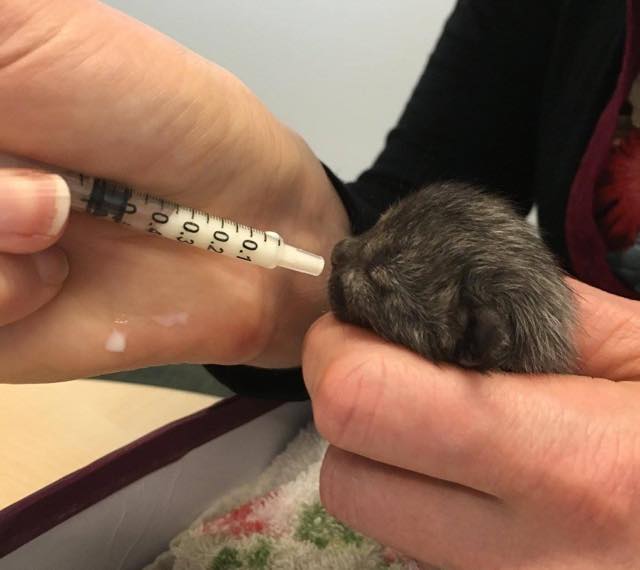 «He wasn't squeaking when I found him, he was just crawling around slowly, as if trying to find his mother,» Catherine said. She brought him home and fed him — he was desperate for food.
By day 12, Bruce weighed over 100 grams!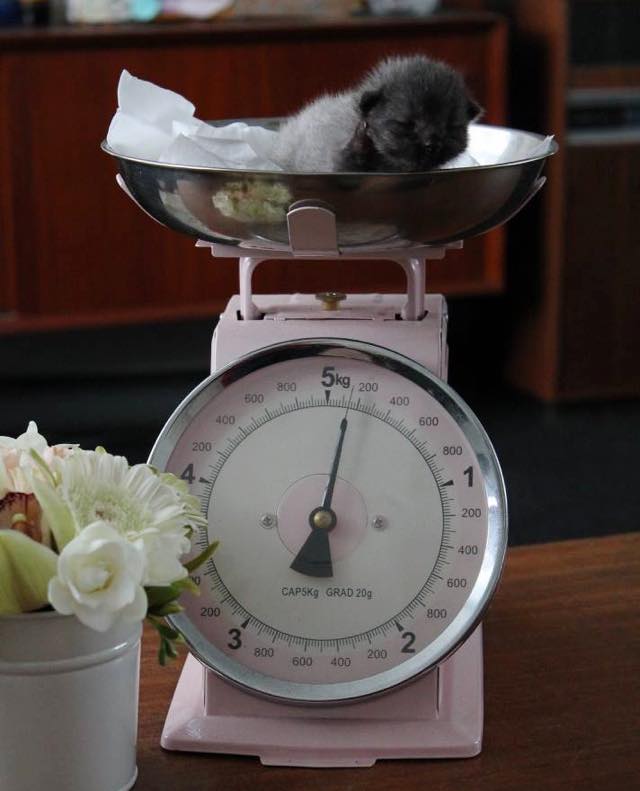 Catherine devoted all her time to caring for the kitten. She had to get up at night to feed him. She did not need an alarm clock, because she soon discovered that when tiny Bruce was hungry, his voice was louder than any alarm clock. For the first few days, Catherine took the baby with her to work.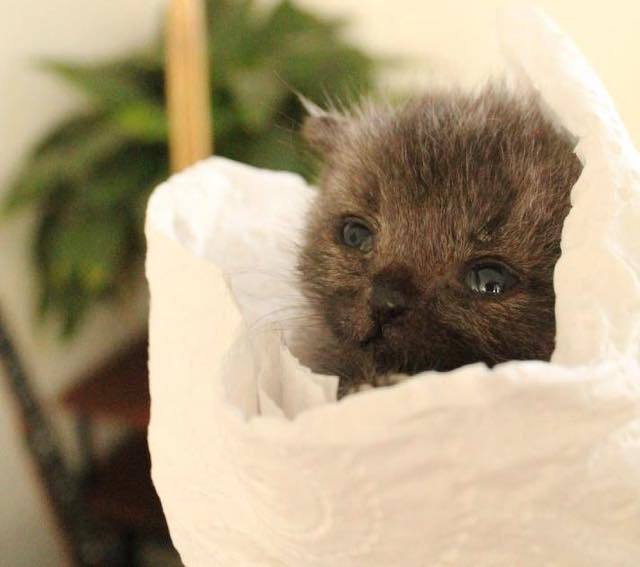 Although Catherine and her family had no plans to get a second cat, she decided to keep the kitten.
She taught him to eat on his own