Sabrina Boehm is an Italian photographer who has taken part in many projects related to cats in one way or another during her career. Her love for them is immense! As it happens, she often encounters men who also have a particularly warm relationship with our furry companions. Despite the stereotype of feline women who like to work in all sorts of shelters, members of the stronger sex are also very eager to do similar things. In this regard, one day Sabrina had a great idea — to make a whole series of pictures under the eloquent title «Cats and Men,» which we want to introduce you to. These incredibly sensual black and white pictures are the most charming way to unveil this beautiful union!
1. «Playing with Daddy.»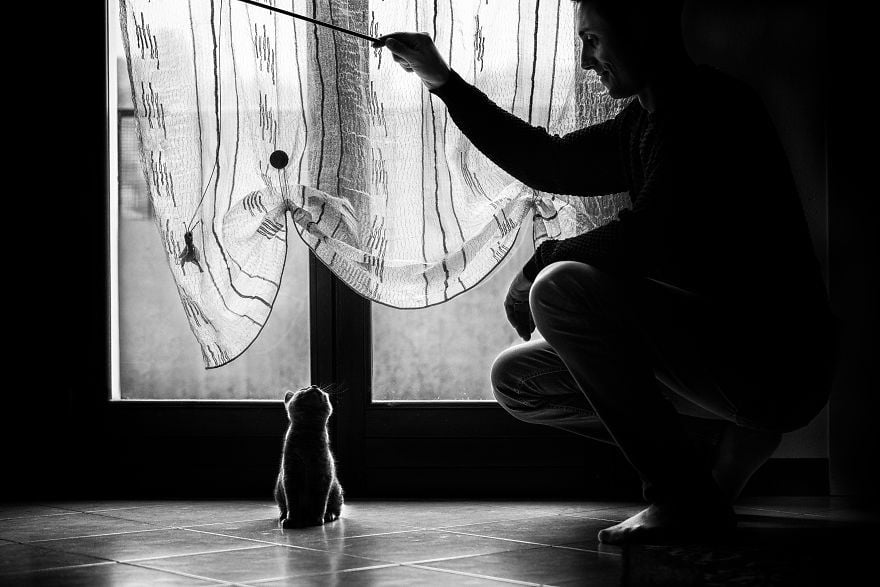 «Tiny Luna was taken from the orphanage by Pietro and his wife. Now, when it's playtime, she's right there!»
2. «Mine, all mine.»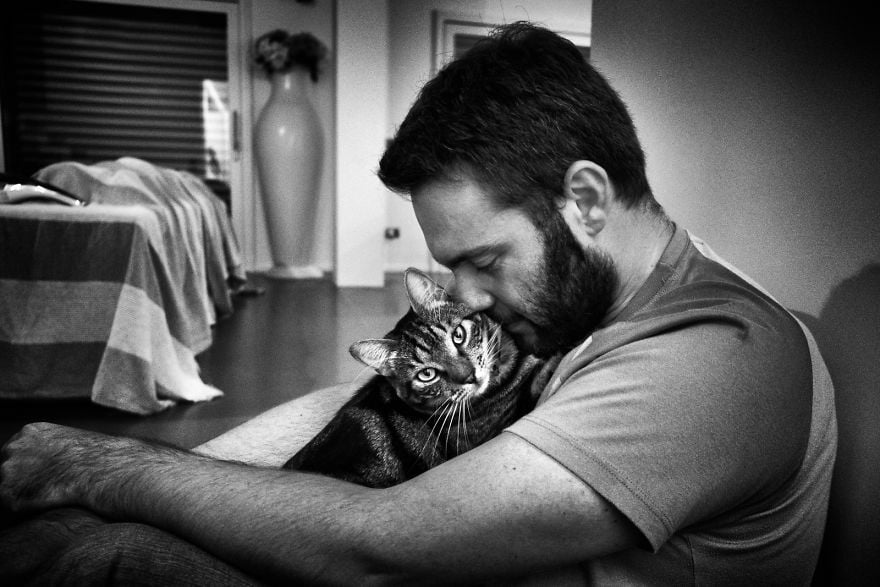 «Francesco loves his cat Pippo very much. When he comes home from work, the first thing he does is take the cat in his arms and squeeze him.
3. «Today's issue: Back scratching!»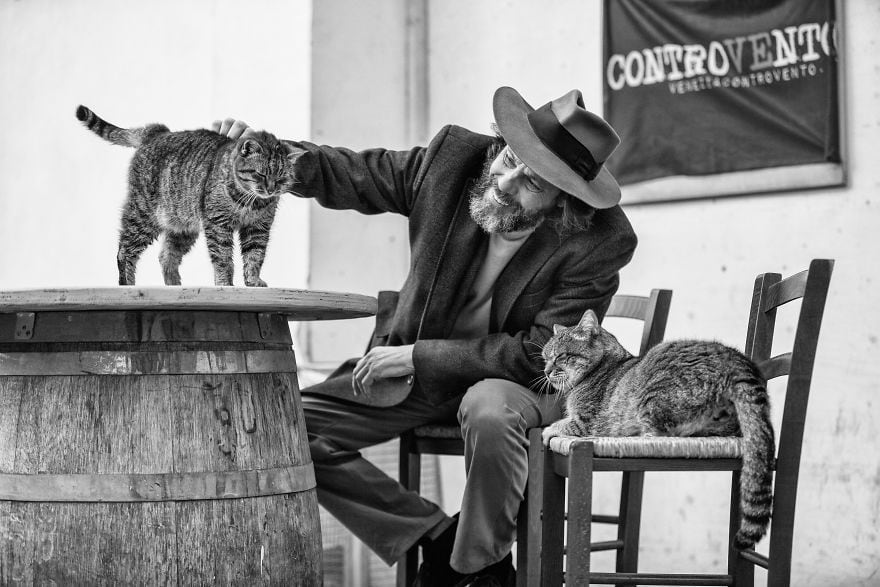 «The cats from the local shelter are free to walk around if they feel like it. Al is a volunteer, but even when his hours are up, he's happy to stay for a bit to stroke the furry beauties on their backs. His smile says it all — he just loves these cats!»
4. «A Special Connection.»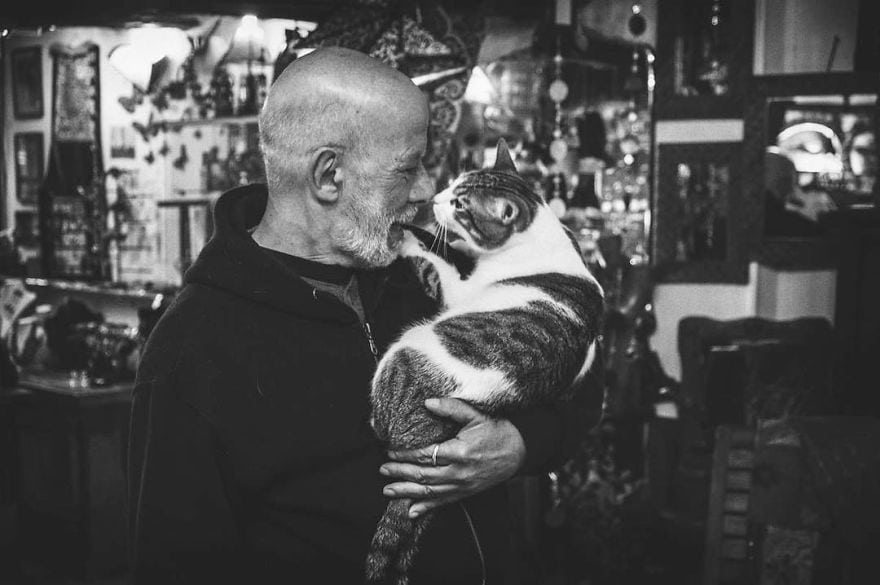 5. «Soul mates.»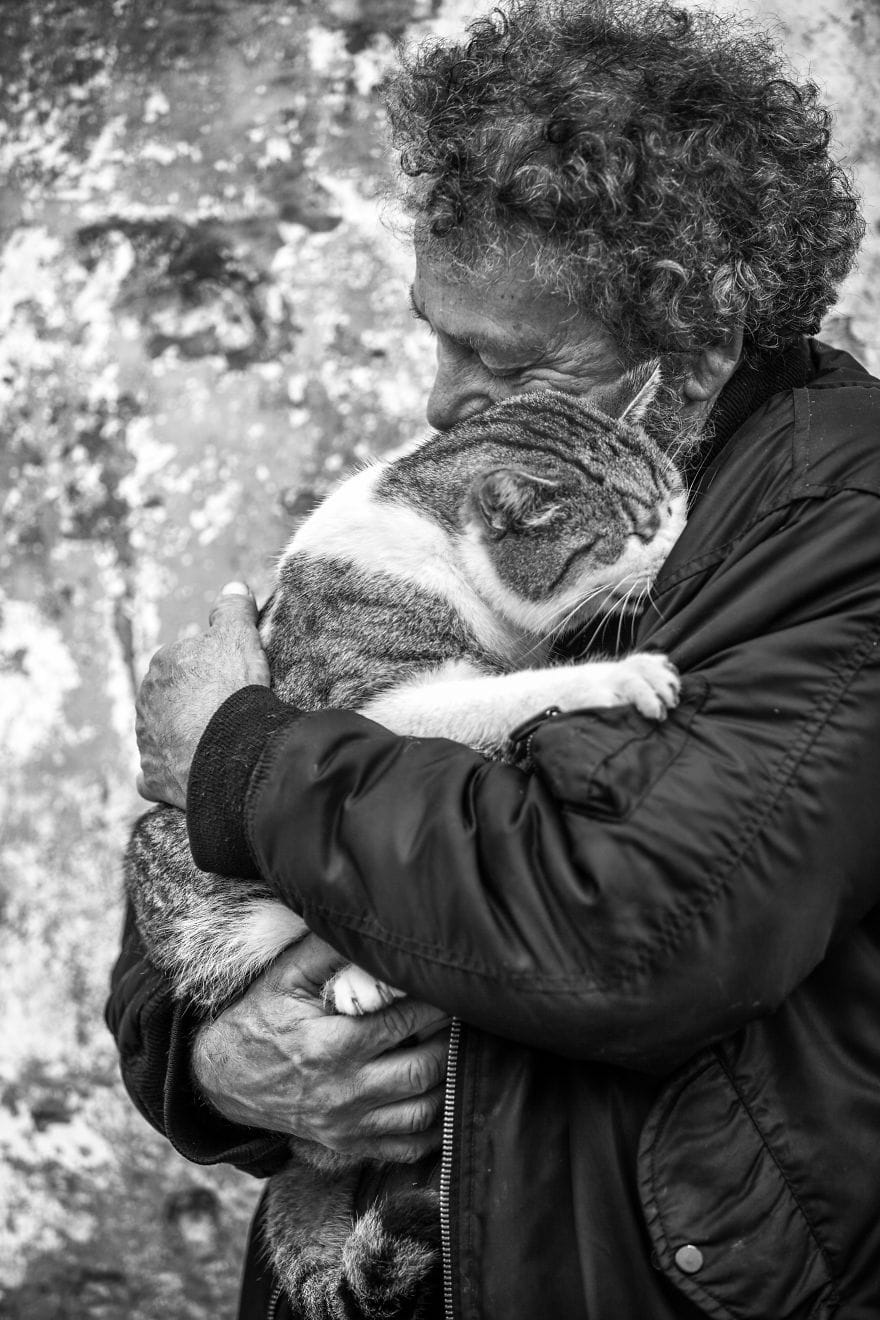 «Berto works near the local shelter, and when he has lunch, he happily goes petting whoever wants it. Spartacus is the biggest cat of all, he weighs seven pounds and keeps everyone else in line. But when he's in Berto's arms, Spartacus becomes the cutest kitty.»
6. «Roberto and Leah.»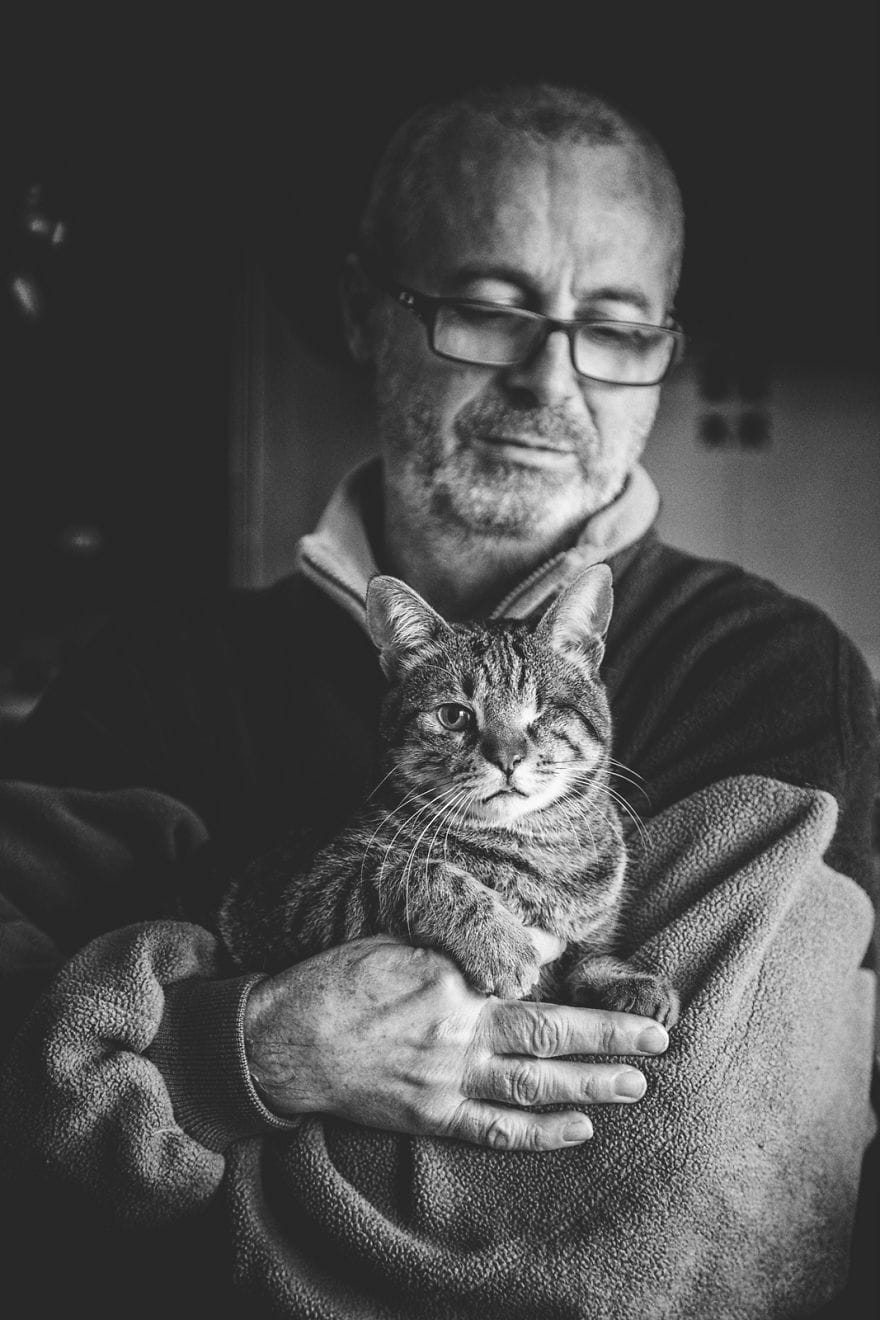 «Lea is a picked up street cat, and all she wants is to be in her daddy's arms. She was taken from the street, being very sick, but when she's in Roberto's arms, she feels safe again and knows that no one can hurt her.»
7. «And the whole world around them disappears.»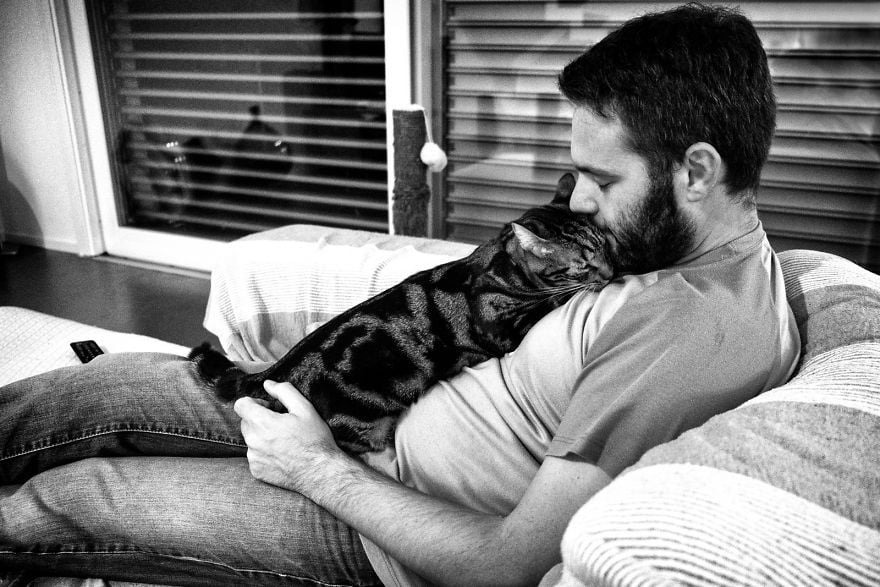 8. «Scratching your chin is the nicest thing, Daddy… mrrrrrrrrr.»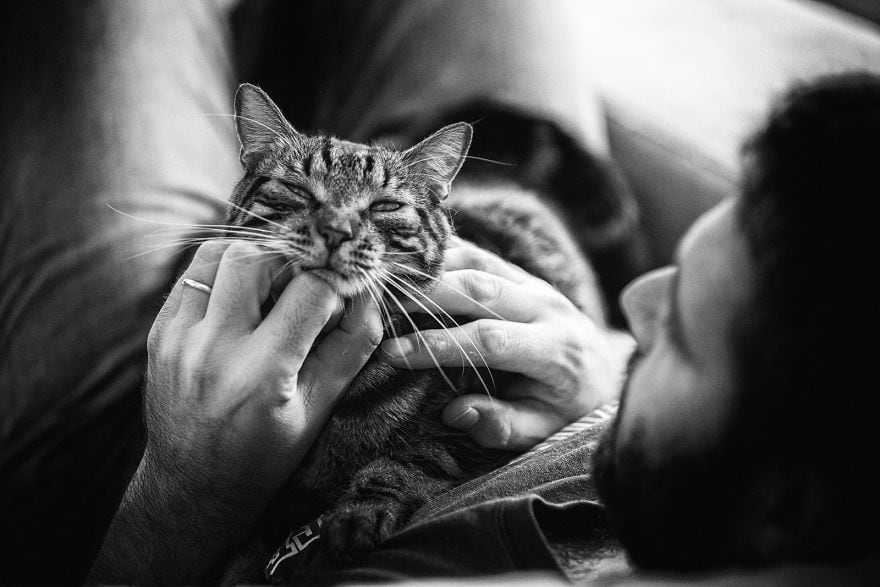 9. «Best Friends.»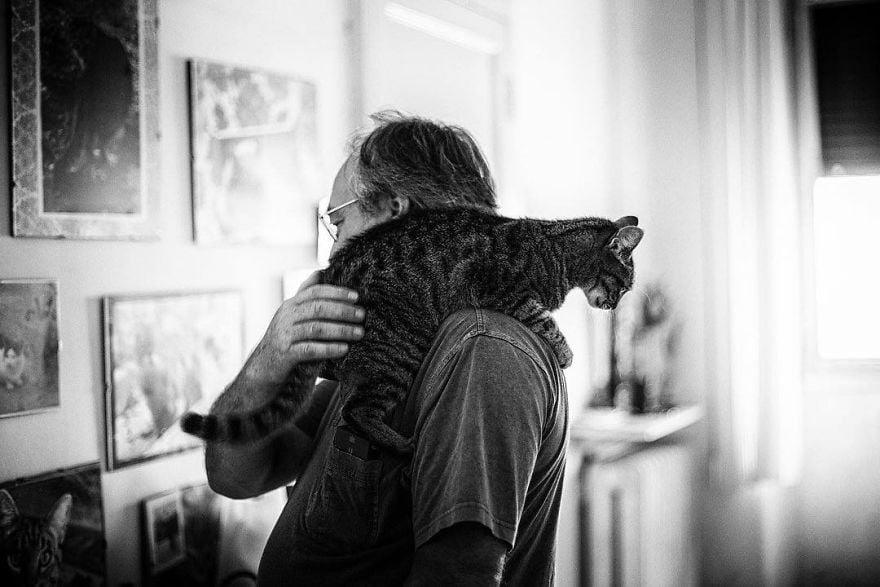 10. «Just you and me, friend.»
11. «Stop taking pictures, it's time to iron.»
12. «The coolest duo.»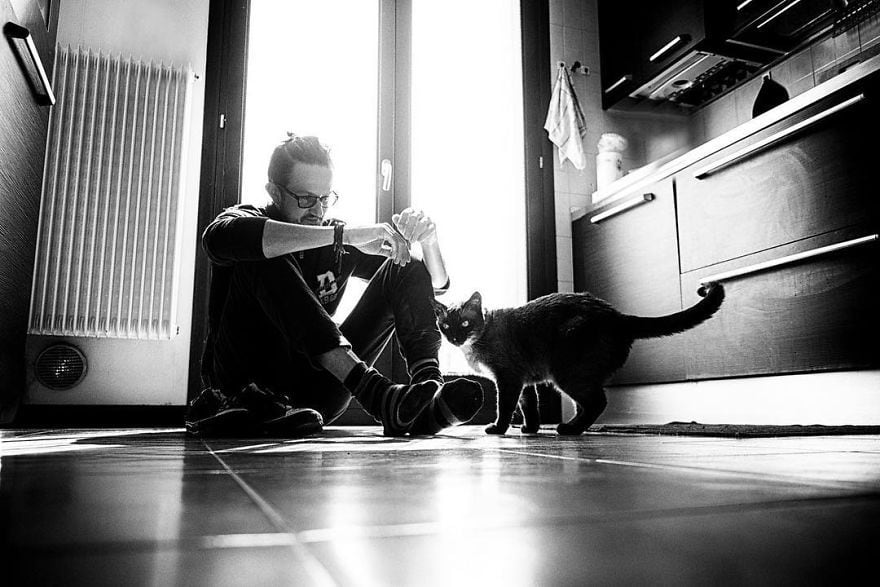 13. «Principe & Massimo»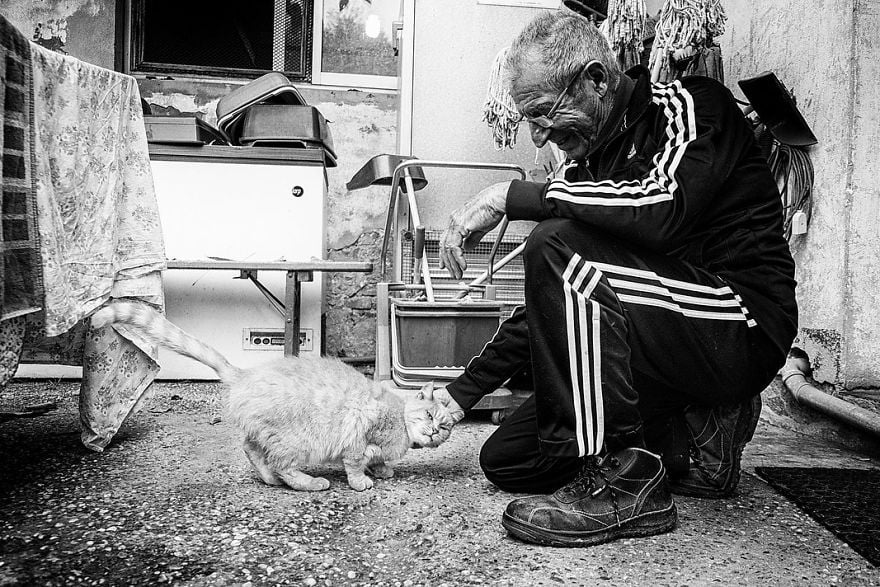 «For twelve years Massimo was a volunteer at the cat shelter. It was he who introduced me to most of the cats who live there. He gave me their names and told me how long they had been there. He told me about their favorite parts of the park and shared his love for them with me. I will be forever grateful to him.»
14. «Didon and Berto.»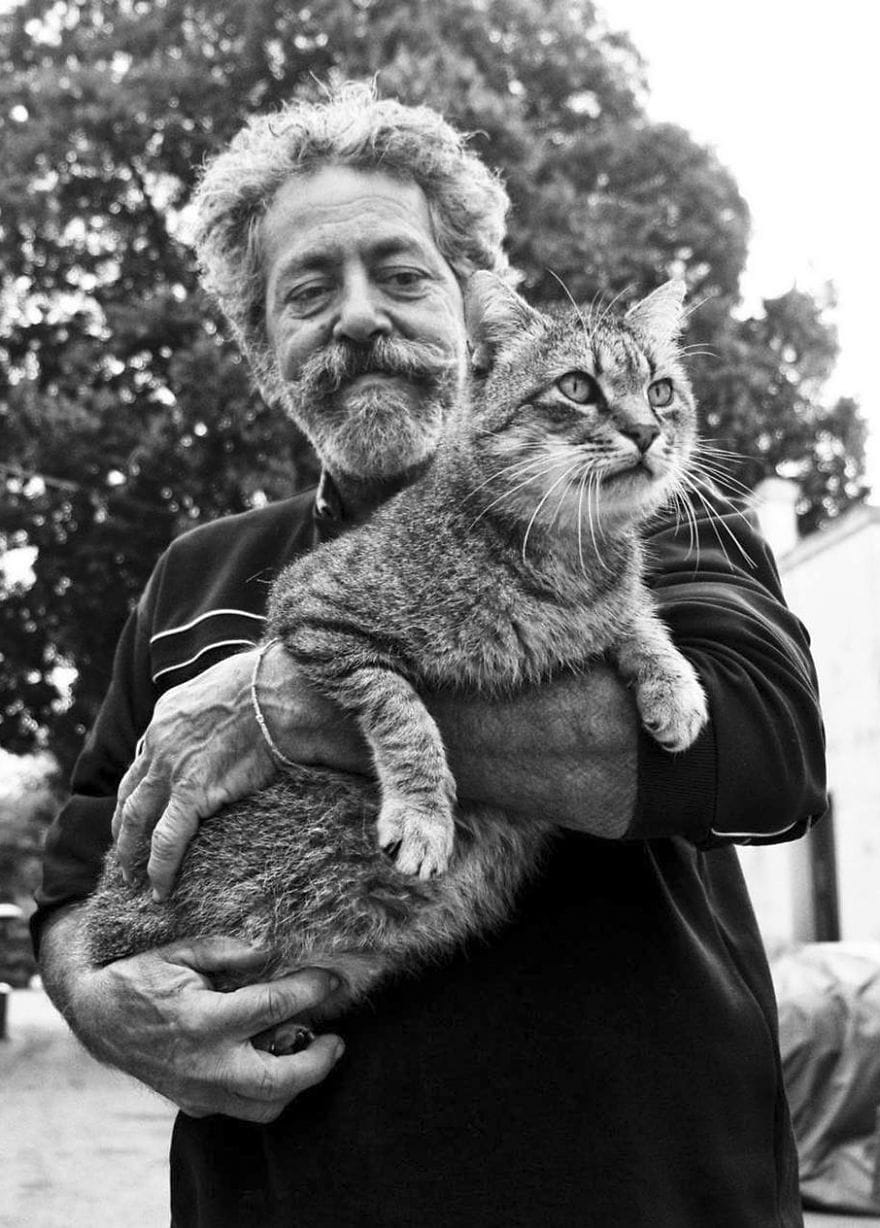 «Didon loves to be in Berto's arms, so there could be no better portrait to present them to you.»
15. «I'm off to work, see you tonight, baby.»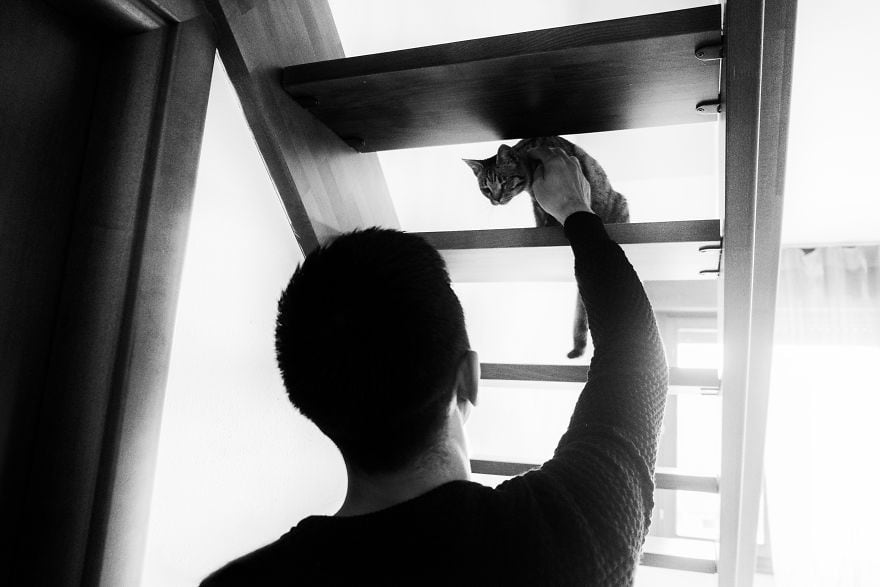 16. «Berto and Spartacus.»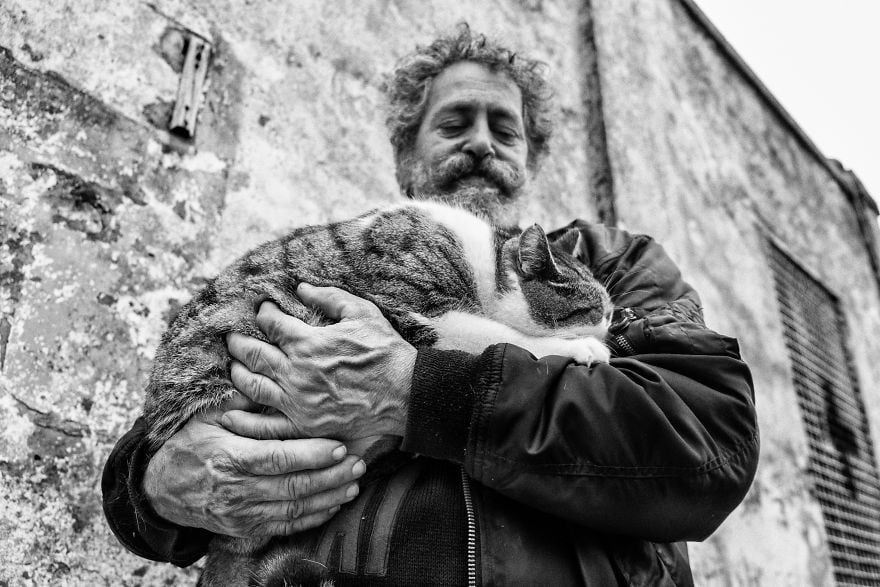 17. «Daddy's Girls.»