When the tiny, emaciated kitten was found on the city streets, it barely weighed 99 grams.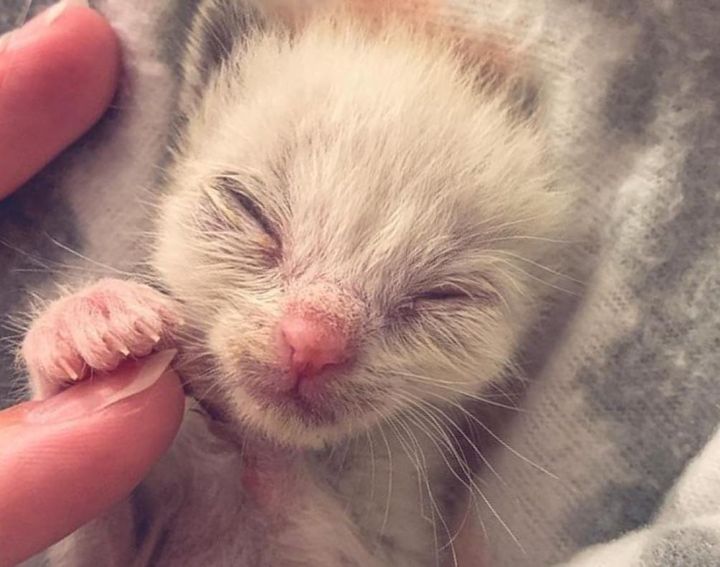 The people who found him were amazed at his thinness, for his eyes seemed huge against his emaciated body. This small, battered, mud-covered fuzzball weighed only like 99 grams, and he was on the verge of survival…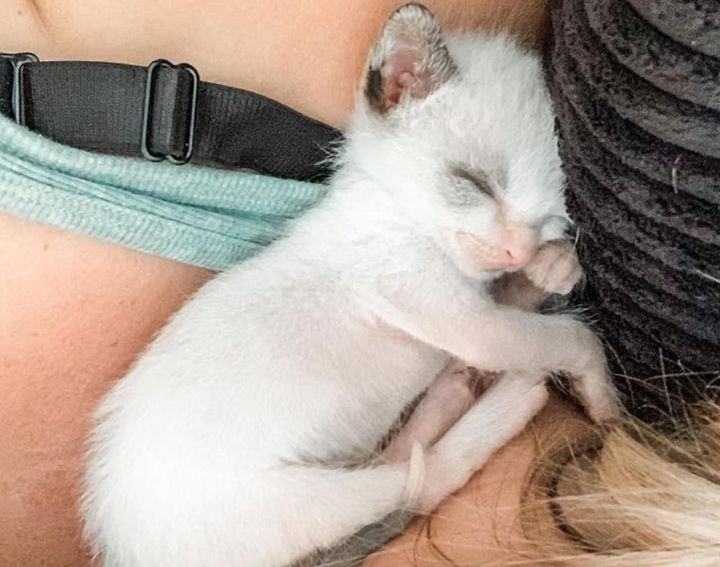 A volunteer named Betty decided to take in this little kitten temporarily to help him recover more quickly. They named him Guinness. The first few days Guinness refused to eat from a syringe and Betty had to drop milk directly into his mouth. She spent every hour feeding the kitten and constantly monitored its condition.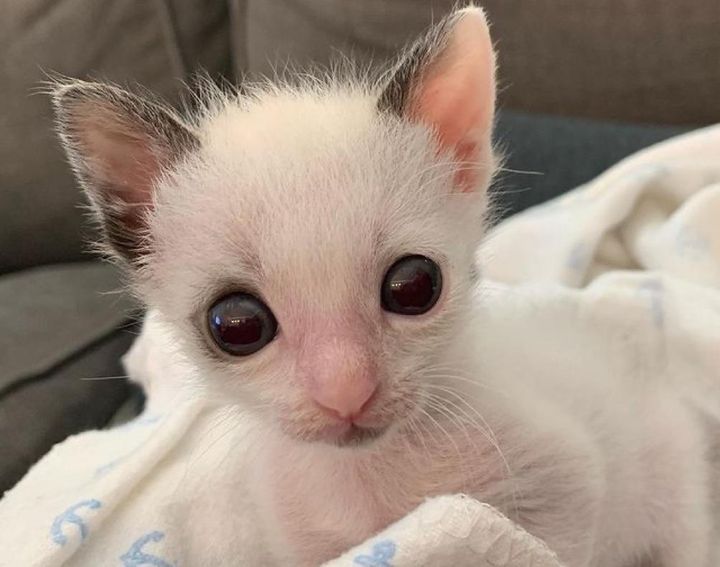 Betty, as a volunteer, did all she could to help the kitten regain her health. Her efforts were not in vain and soon the baby opened his eyes, began to eat more and became more active. He was always asking Betty to pet him, purring softly.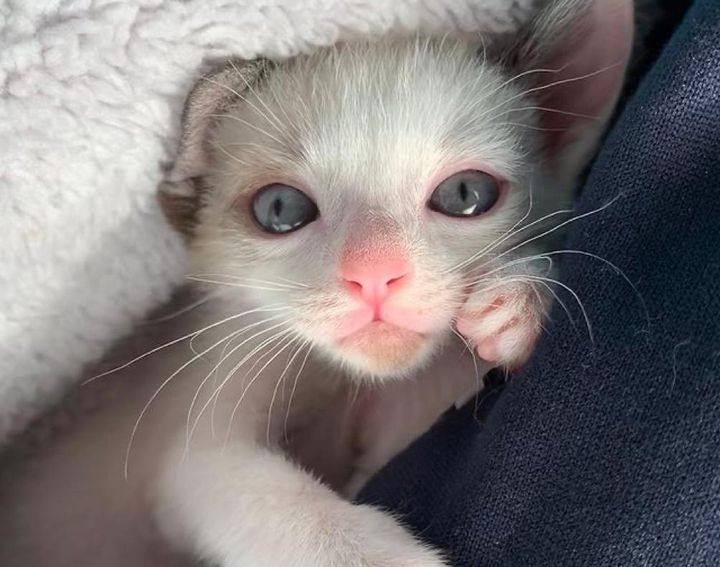 The baby enjoyed play and attention from everyone in the family. Betty was no longer worried about her blue-eyed baby, as the kitten became active, happy with life and gained weight quickly.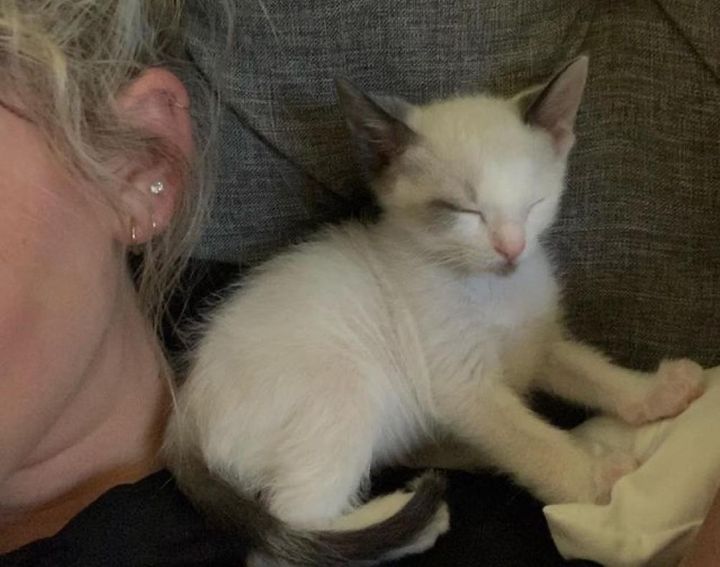 The family pet spent a lot of time in the arms of his caring mistress. The whole family fell madly in love with Guinness, so they decided that he would stay with them forever.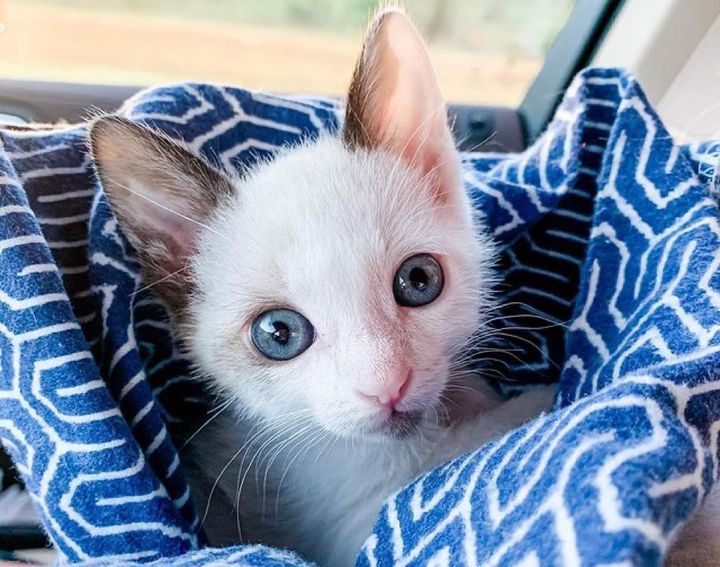 A year has passed since then, and Guinness continues to enjoy life and be a favourite for Betty. He has turned into a gorgeous cat who has really been lucky in life.