This handsome boy's name is Meepo and he was adopted from the shelter when he was 2 months old. As it turned out later, Meepo was a British long-haired cat. Since Meepo and his family live in a country with very high humidity, and the cat has a very thick and fluffy coat, it must always be kept clean and tidy. People thought this would be a big problem, because cats are afraid of water. But Meepo managed to surprise them.
Meepo became a true adept of water procedures. He really likes it when streams of water run through his thick fur. He doesn't try to run away or escape, but just sits and enjoys it. Look at this wonderful kitty:
«Does this hat look good on me?»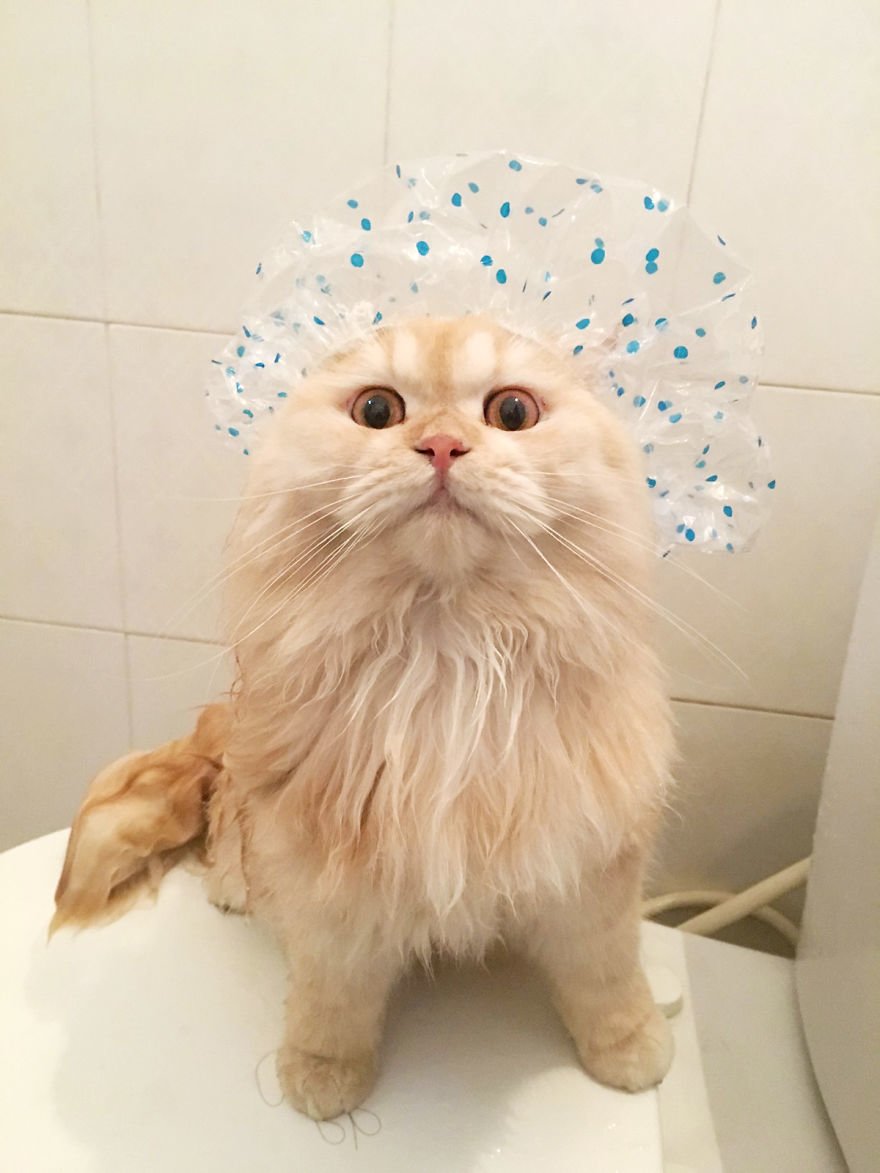 «Or is this one better?»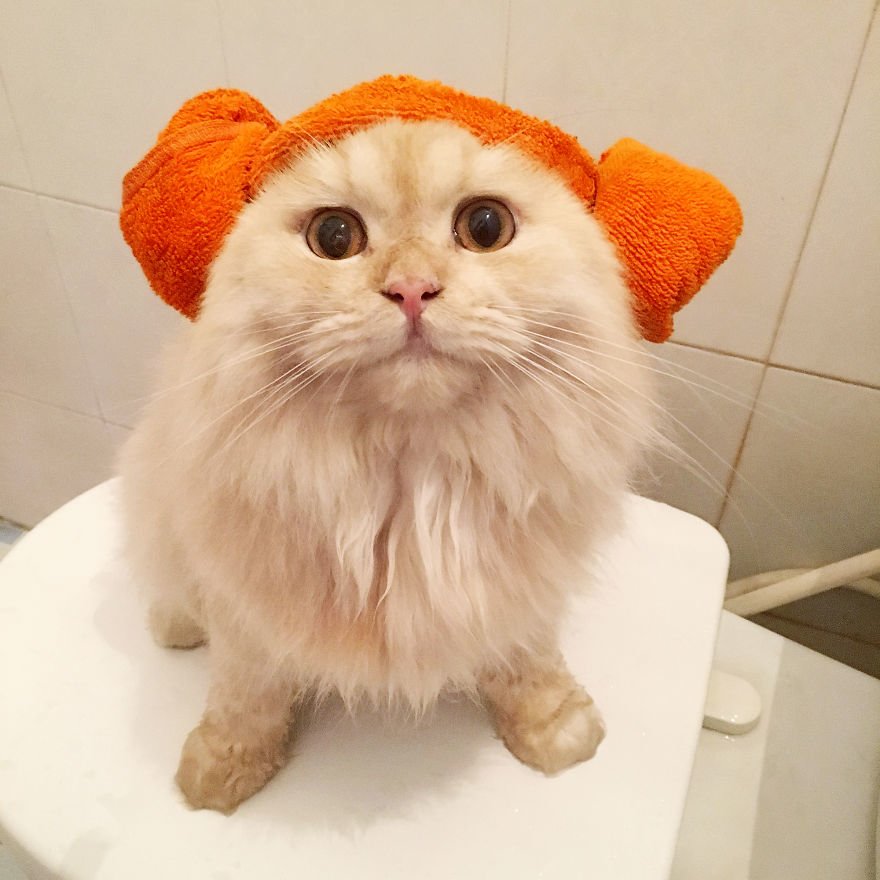 They both seem to pale in comparison to this one: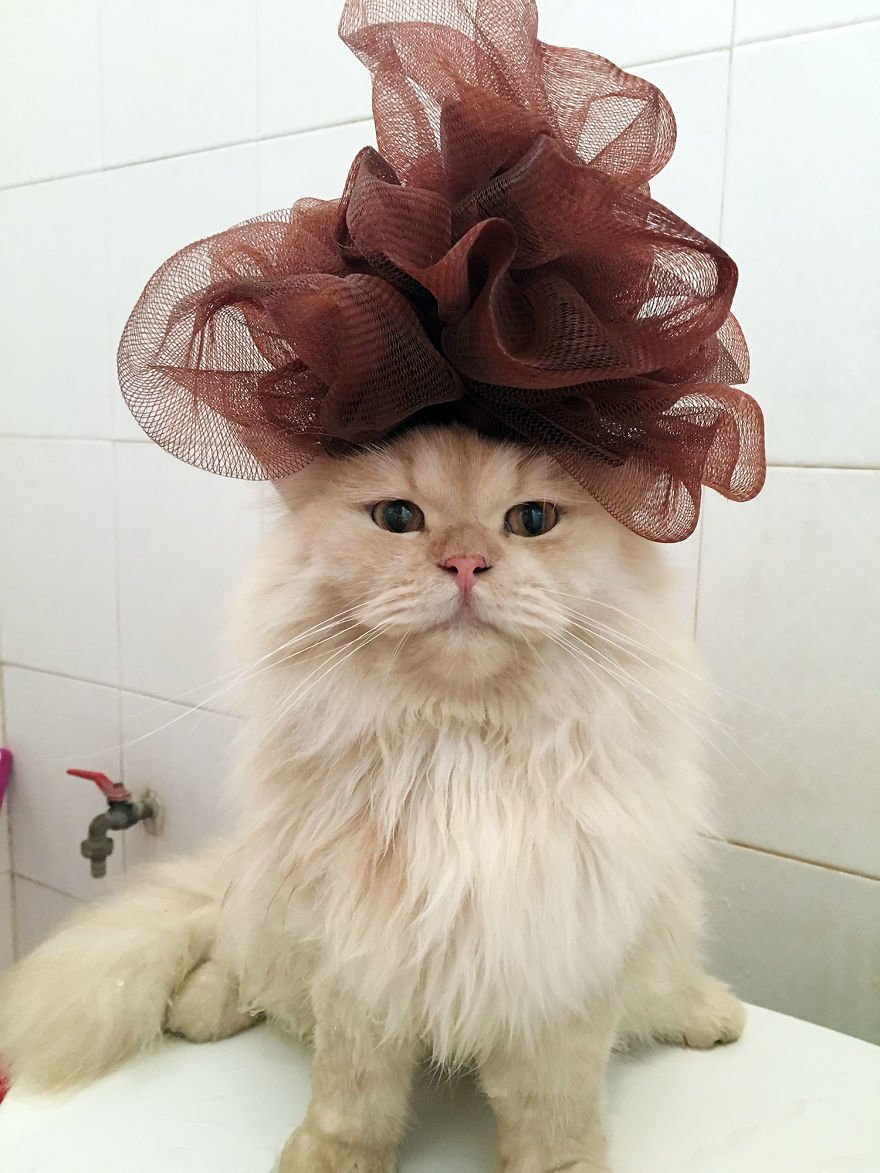 Clean and happy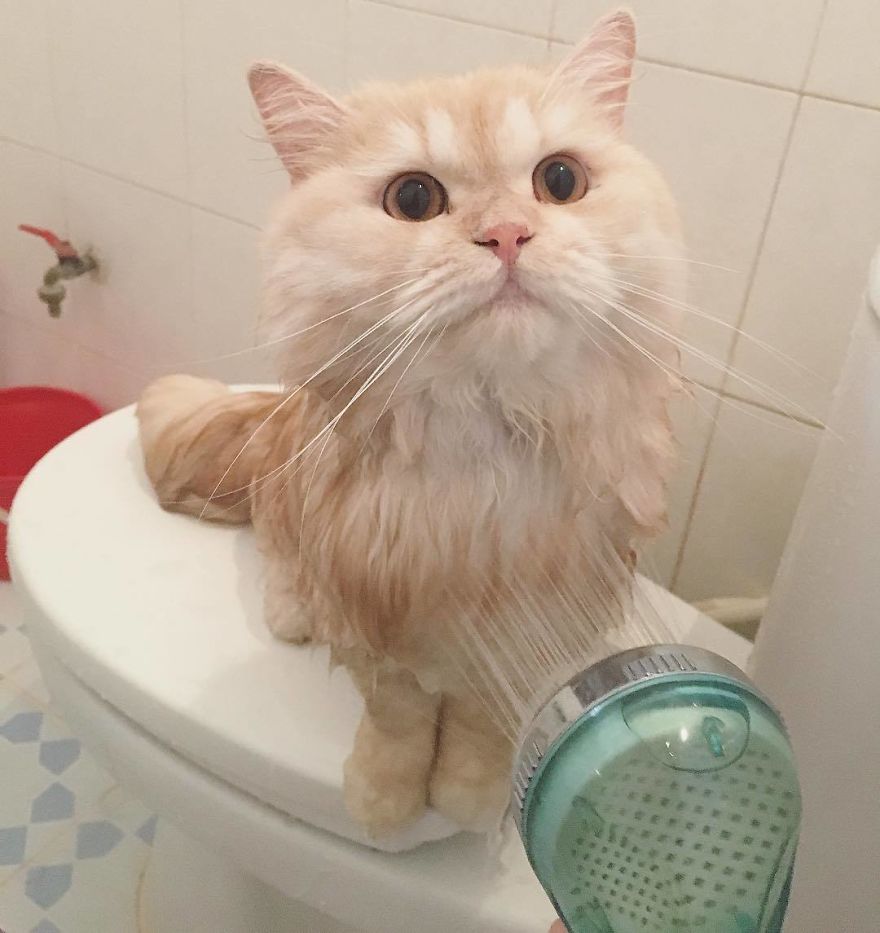 Fresh as a daisy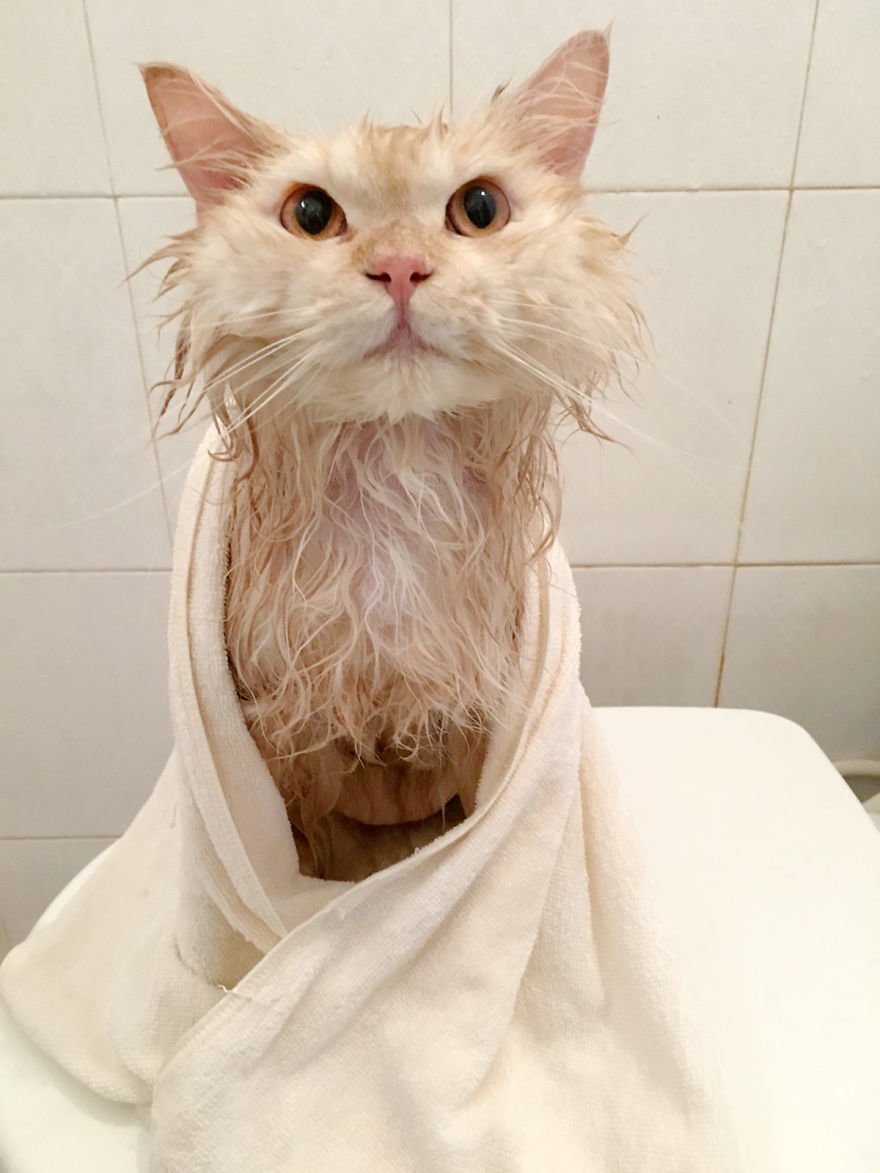 «Don't be afraid, man! Water doesn't scare you.»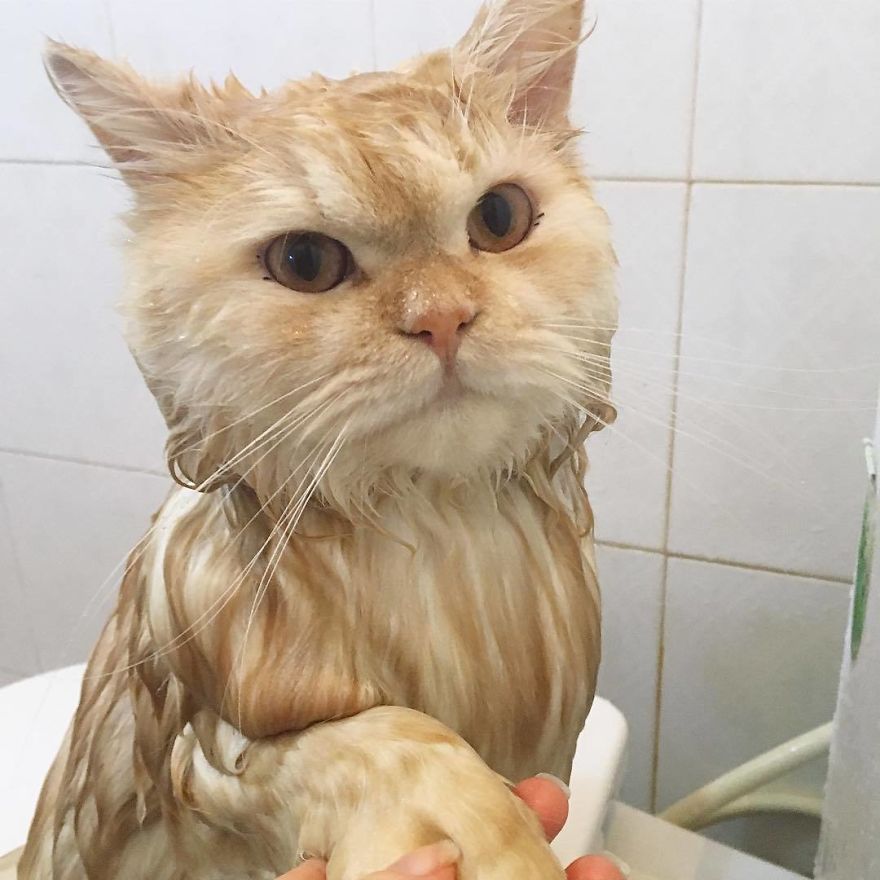 Incredibly fluffy kitty cat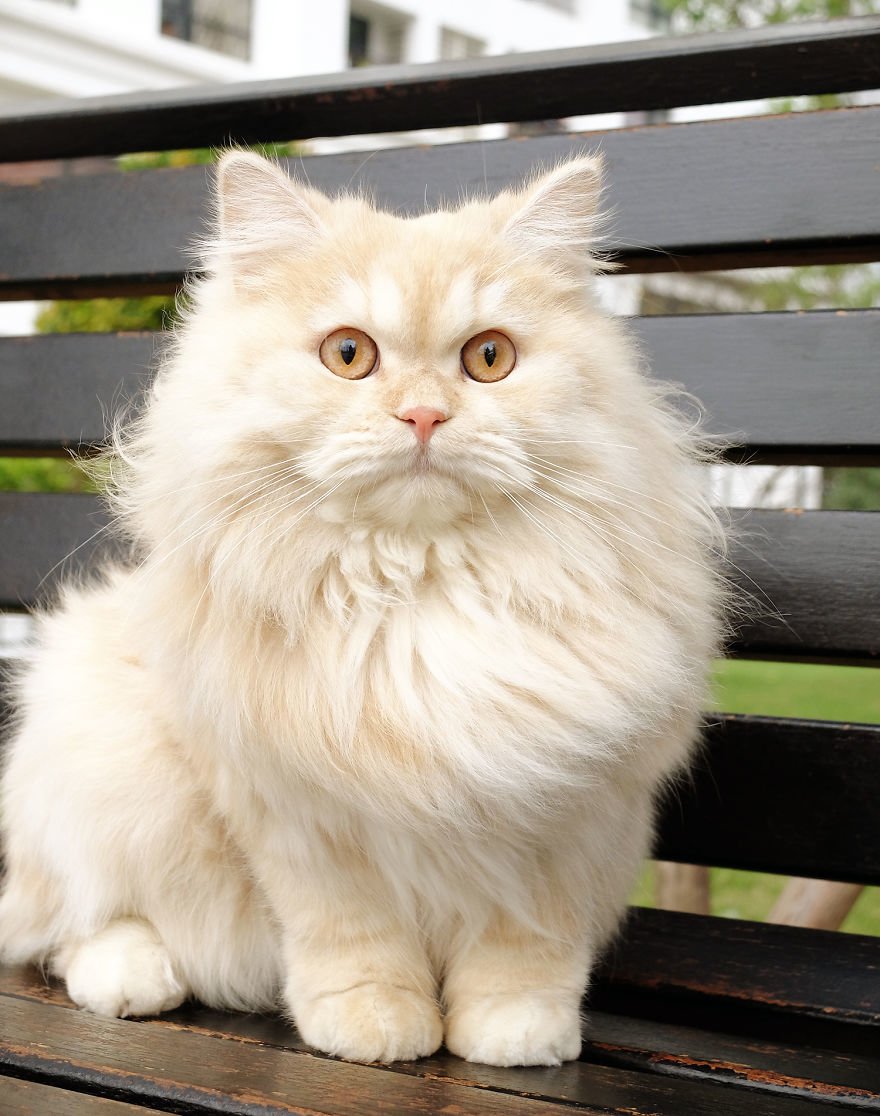 It looks like the most beautiful flower in the world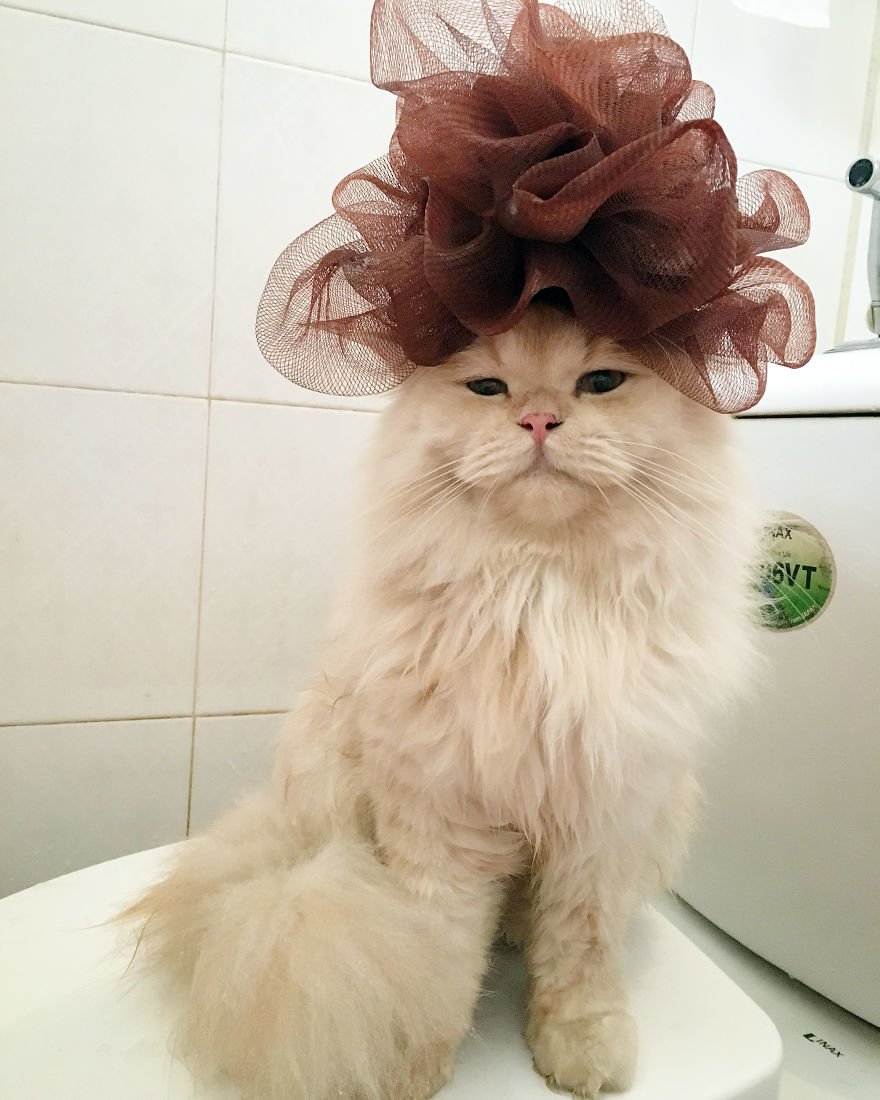 He's so gorgeous!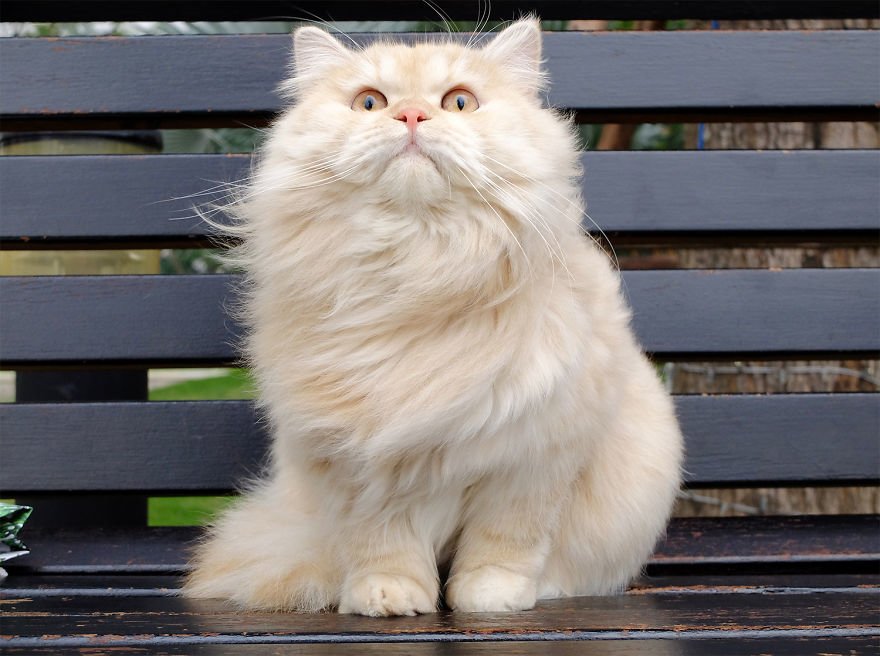 When is the next scheduled bathing?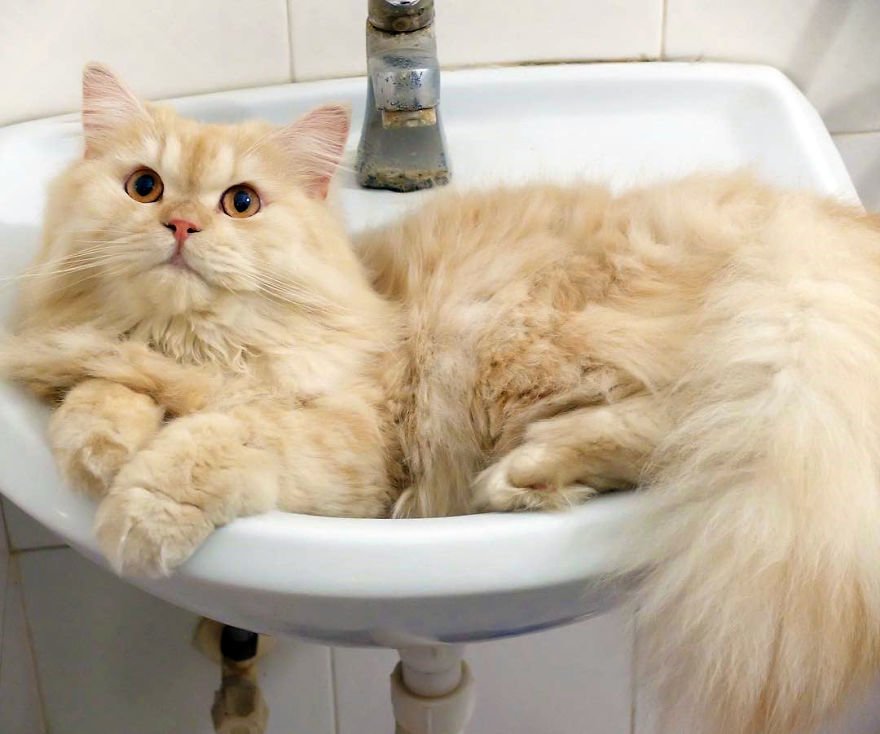 Look at this miracle:
You can follow Meepo on his Facebook page or Instagram