This is the story of the rescue of a chick that a girl picked up in the yard. The blind and bald chick turned out to be a little woodpecker, which after a «course of rehabilitation» turned into a beautiful tame bird.
Next, from the author's words:
A long, long time ago (more than 2 months ago to be exact) I took away a blind, bald and ugly chick from the children in the yard. I am a kind soul, and I love birds, so I decided to play chicken. A few days later the first feathers appeared. It became clear that it was a woodpecker.
And this is how the baby was fed with a special mixture through a syringe.
The chick ate quite often (not only in the morning, but also at night), so I had to carry him to work in the lab. Fortunately, my bosses were understanding — I was able to negotiate with them. Oh, by the way, the chick's name is Boris.
While I worked, Boris was basking in the sun in a box. He even got paid a salary. With quail eggs, though. But what does it really matter? =)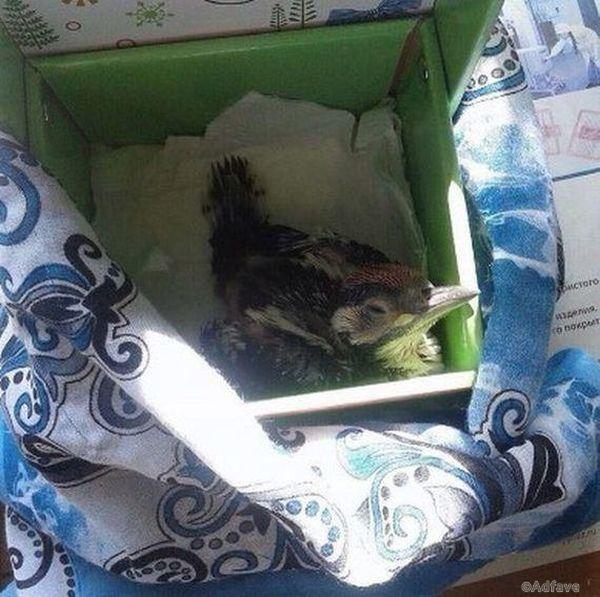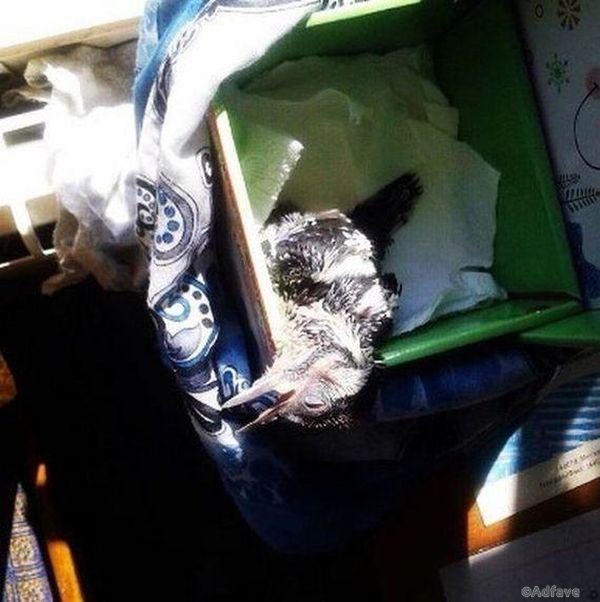 Borya is quite tame and contactable. He really likes to snooze in my arms. By the way, here he is already a full-fledged sledgehammer.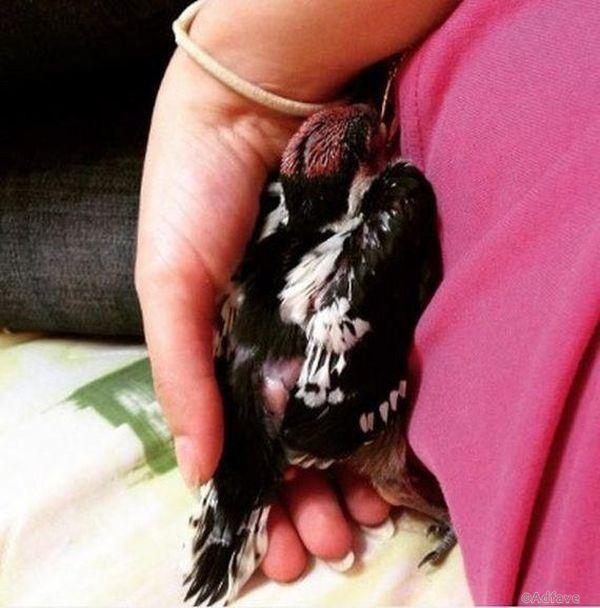 He also likes to hide.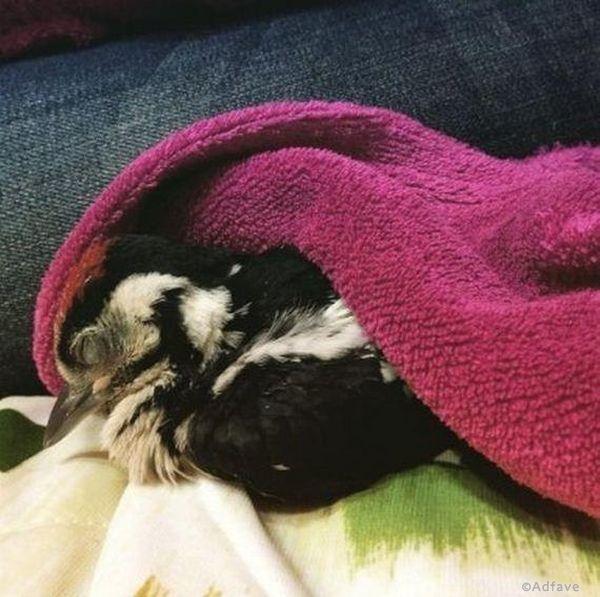 By the way, the chick rather quickly began to make attempts to fly. Well, and crawling on the door jambs. I can say with confidence that there is not a single bug in the house — tested by a woodpecker =)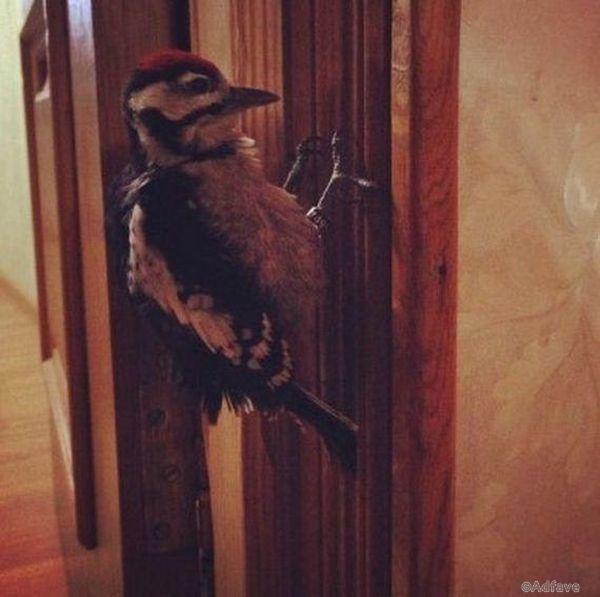 Well, here he is more than a month old. He's posing. In general, he is quite photogenic and loves to take pictures.
In a month and a half, Boris learned not only how to fly, but also how to crawl up walls.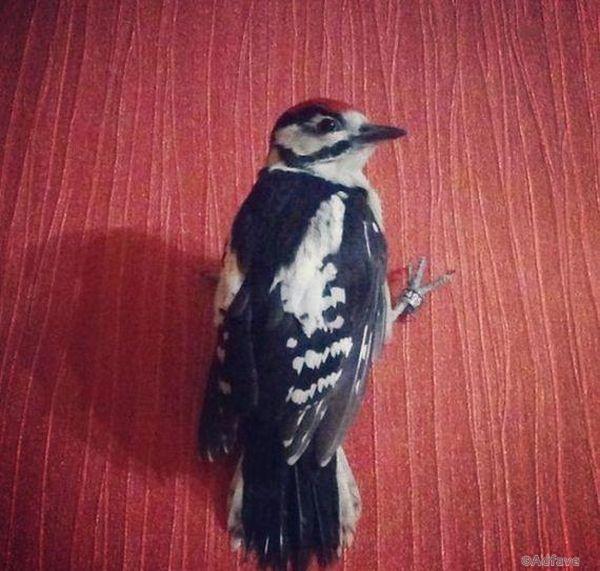 Even though the chick has grown, he still likes to sit in your arms.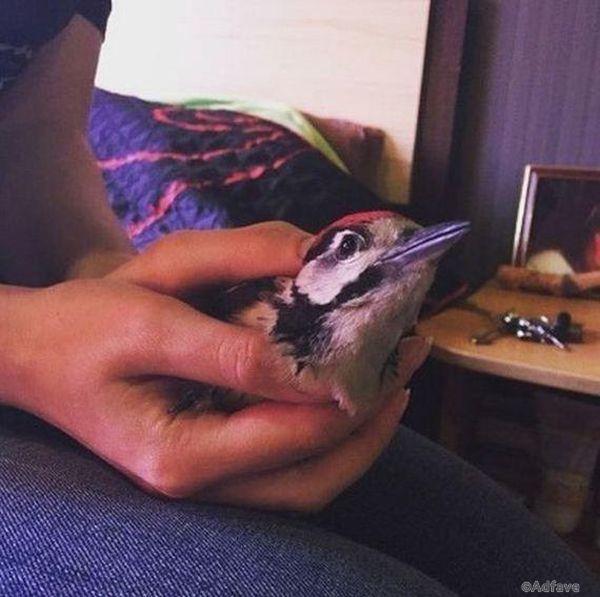 And this is him dissatisfied with his walk on the balcony. He doesn't like it there.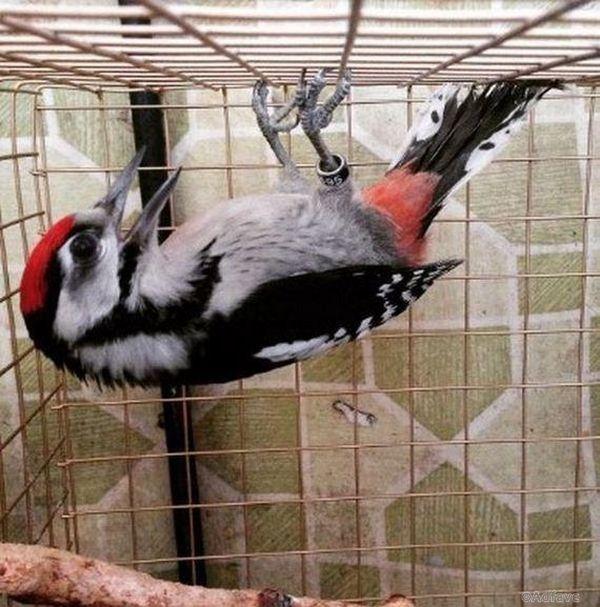 And this is Boris gnawing (or rather, chiseling) the granite of science.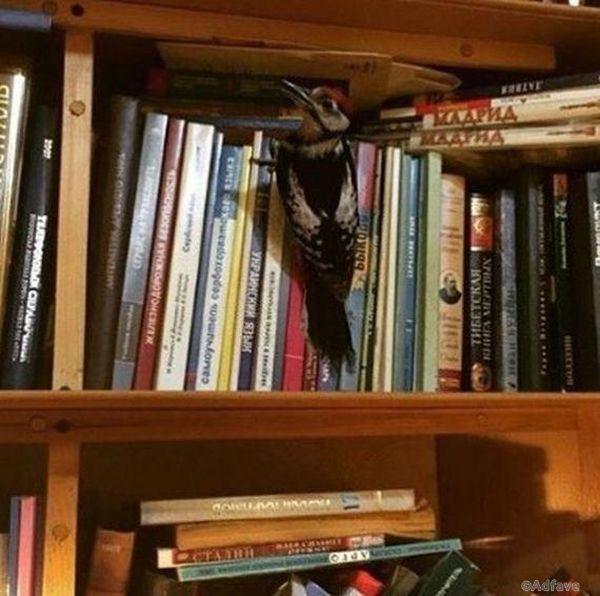 Well, to summarize I would like to say — Bora is now about 3 months old. The bird is quite tame and funny. Although sometimes, when he is playing around, he pecked rather painfully. But all in all he is quite nice.