Andy Brumagen and his fiancée Jessica Paren decided it wouldn't be a bad idea if they got themselves a cat. With these thoughts in mind, they went to a local shelter.
On their way to the animal enclosure, Jessica was attracted by a large cat who looked at her with very sad eyes. Jessica decided she could give the animal some warmth and affection by taking it in her arms.
At this moment the cat hugged Jessica incredibly tightly and nuzzled into her collar. He did not want to let her go…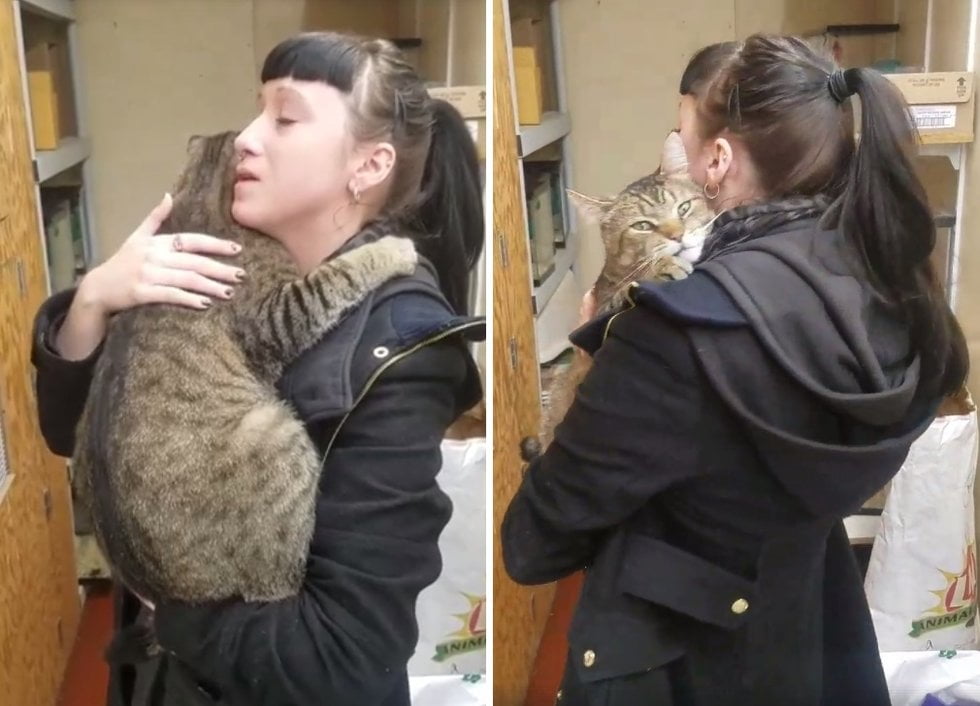 He has been at this shelter for just over two weeks. He was brought back here because he didn't get along with other animals or small children at all.
Jessica decided to name him Clutch because of his very strong cuddle. But she couldn't take him home with her…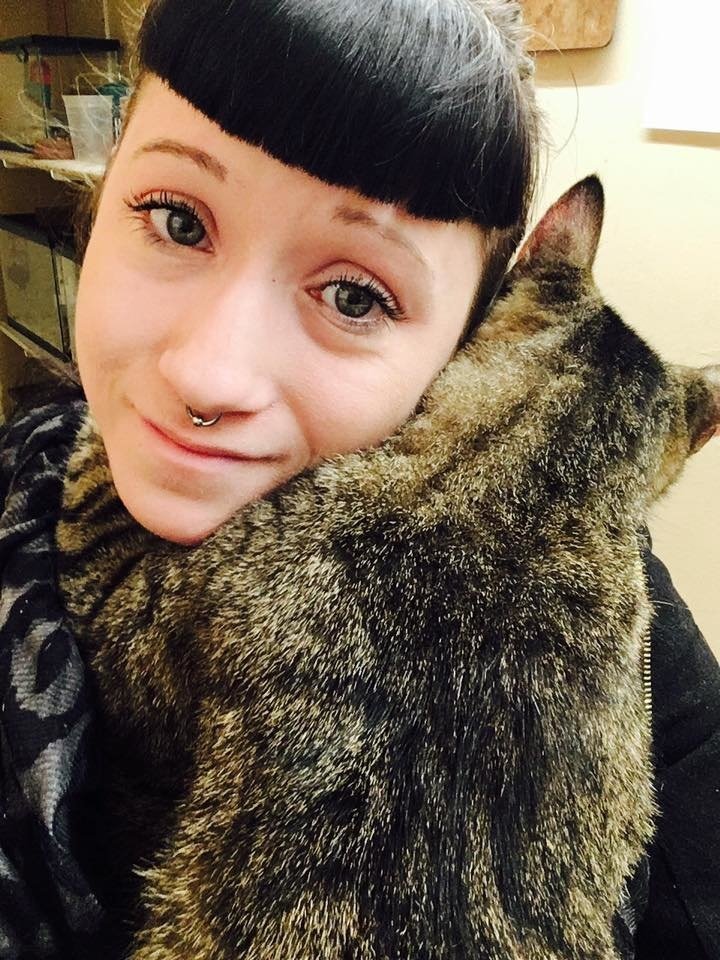 The fact is that they have a young child to whom Clutch can be aggressive. They also have a 19-year-old cat who demands love and affection from them. And due to her age, she won't be able to cope with a cat as distinctive as Clutch.
But they couldn't leave the cat at the shelter and decided to help him find a new home.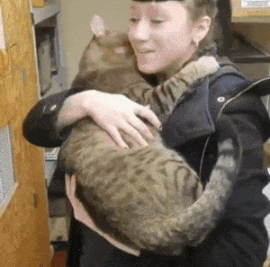 «When I tried to return him to the enclosure, he grabbed me tightly and wouldn't let go. It was so touching that I couldn't hold back the tears. The thought of not taking him was breaking my heart.
Jessica says.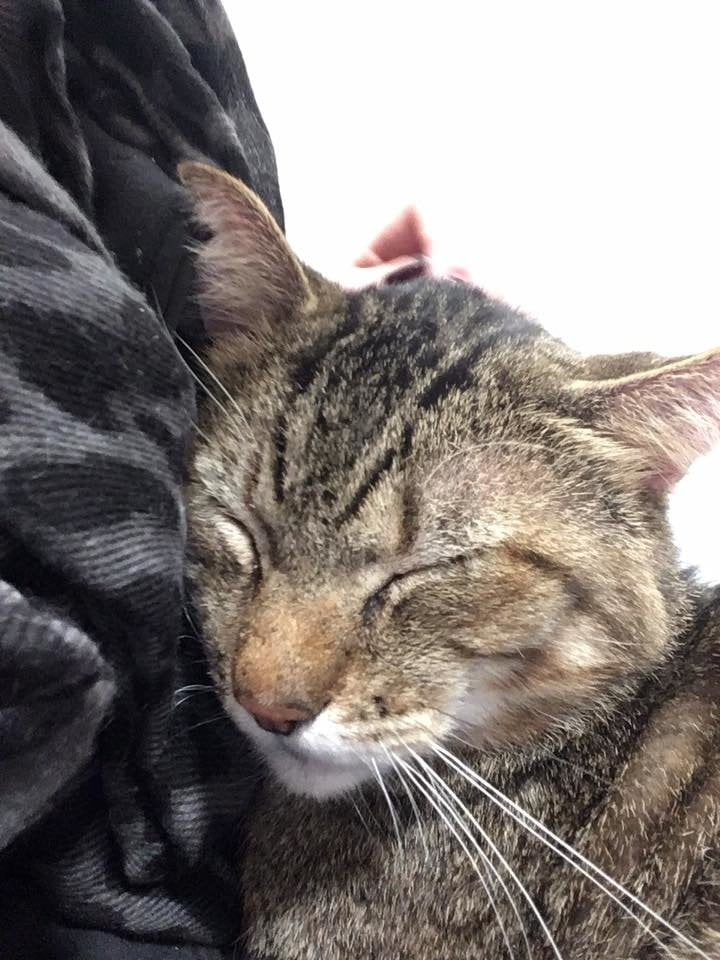 Jessica decided to post a video of Clutch on a cat lover's Facebook group, which immediately went viral:
People were touched by the behaviour of this lonely cat. And when Jessica decided to visit Clutch the next day, she saw several families who had come to the shelter just for this cat.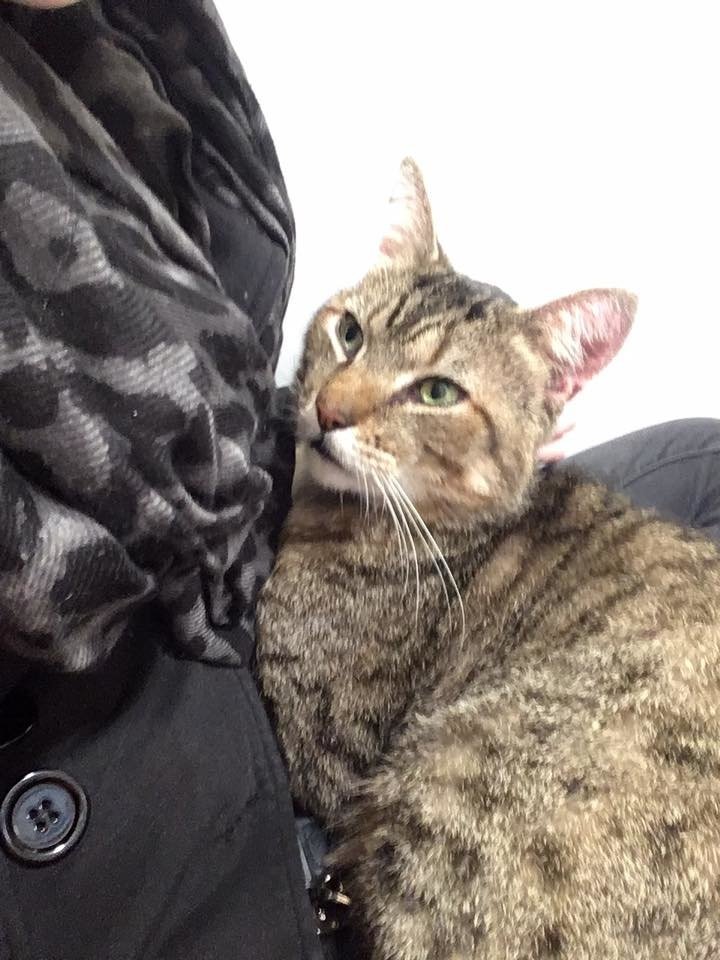 A day later Jessica received a call from the shelter with the wonderful news that there is a loving and wonderful family for Clutch. He now has people who will take care of him and whom he can cuddle whenever he wants!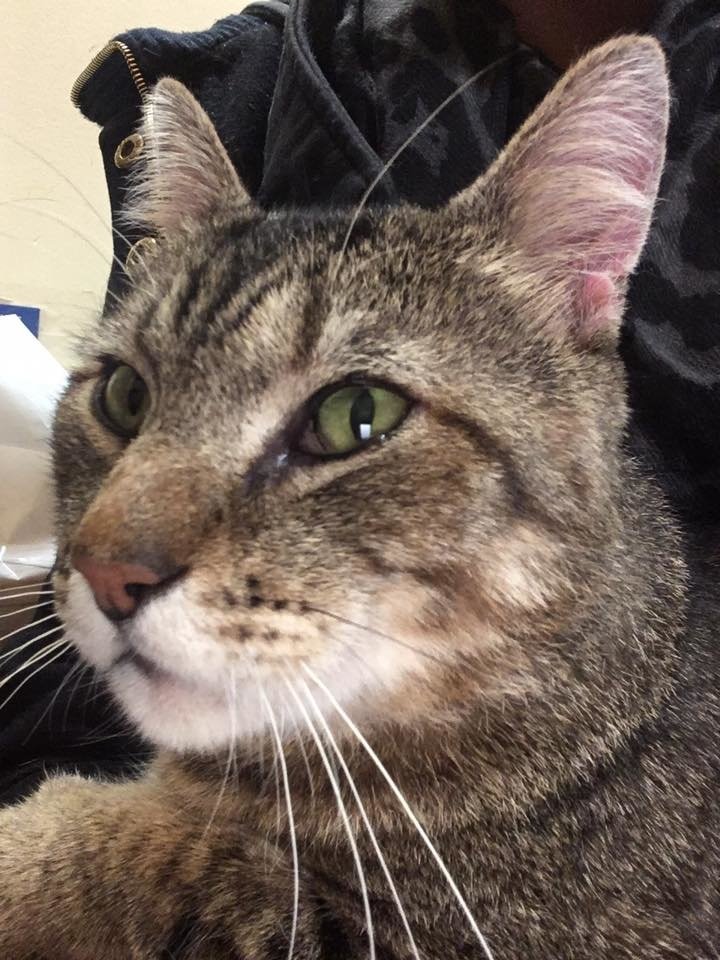 If you liked this story, share it with your friends on Facebook!