Appreciation from a wild horse for a rescued friend. Very touching! 🙂 .
In Romania, wild horses are often staked on their front or back legs so they can't escape.
When a veterinarian from Four Paws freed one of these beautiful animals from his barbaric chains, he got a pretty big thank you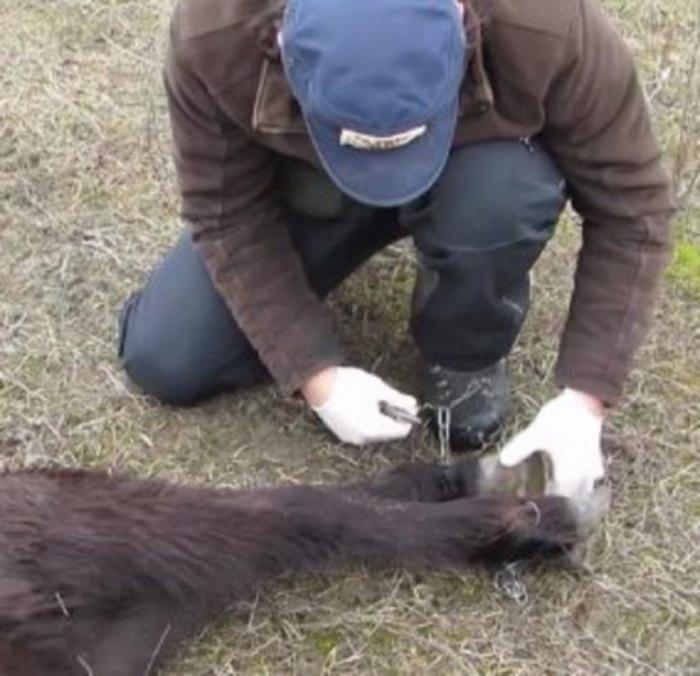 A video showing the moment Four Paws veterinarian Ovidiu Rochu was able to free a horse from its chains went viral… but the horse's reaction was very touching.
The horse was understandably nervous at first, but Ovidiu took his time and his efforts were not in vain, he was able to help the grateful animal.
As the veterinarian works to calm the horse and remove the painful chains that have left marks on his legs, one of the herd members steps forward and touches his nose as if to thank him for helping his friend. It's so touching.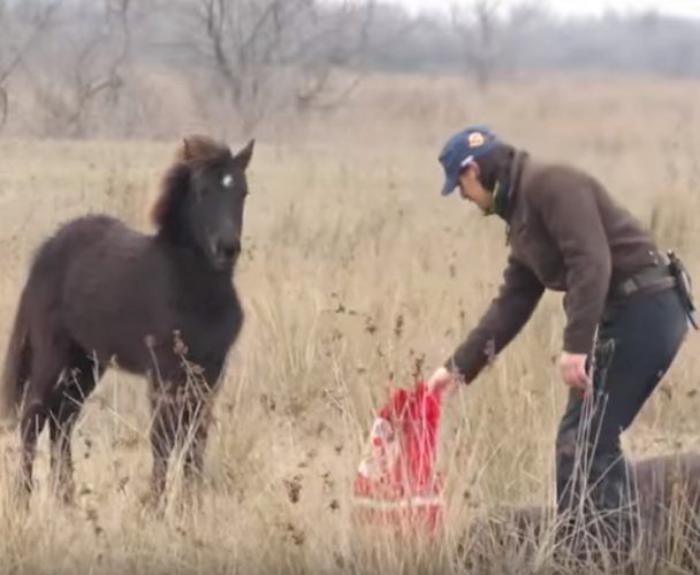 The good news is that Four Paws has been involved in animal rescue for years. The video notes with regret that it is «a typical practice in some parts of Romania … to chain the front or back legs of horses.»
According to Animal Channel, «These horses were first brought to Romania about 300 to 400 years ago by Tatars. The Tatars left many horses behind, and they began to roam freely in the area. Many horses were also released in 1989, after agricultural cooperatives in the area broke up. This led to a huge population explosion — by 2010 there were as many as 1,500 horses in the Danube Delta «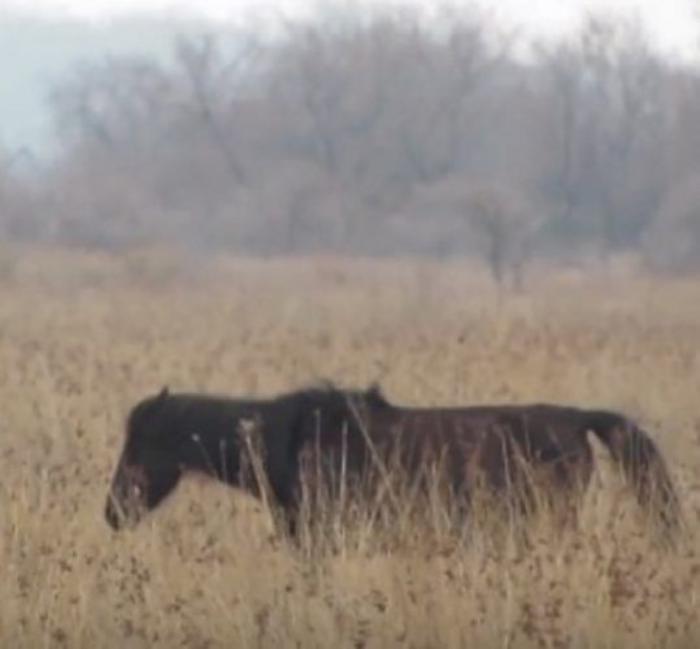 Eventually the horses moved into the Letea Forest Preserve, where their numbers had become excessive, and environmentalists and local authorities wanted to organize culling to control the population.
But Four Paws proposed a program to provide birth control to the mares to help control their numbers. Those efforts didn't go to waste, as the 2017 air census showed that there were fewer than 500 horses living in Letea Forest.
The organization also vaccinates horses and, unfortunately, detects and removes these disease chains that people insist on.
Check out the amazing work that Ovidiu and his team are doing in the video below.
P.S. We'd love to know what you think in the comments!