Thank you, kind people!
The train rushed straight at the dog lying on the tracks, and he didn't even move. It turned out that the animal was just tied up.
The train driver barely had time to stop. At first he began to signal for the animal to leave the rails, but seeing that the dog did not move (and there was no way he could do this), the man decided to stop the transport and save the poor thing's life.
A picture of the dog and his sad story quickly made the Internet. Some volunteers even found the dog's owner, who, as it turned out, had the nickname Seryoga. The pet was 14 years old, and the former owner said that the dog had «outlived its time. He did not want to confess what he had done, saying that the dog just ran away and that he knew nothing about what happened to him afterwards…
In any case, the rescued pet, who returned home after his release, could no longer stay with the man who had betrayed him. Volunteers made a lot of effort to help the animal and take him away from his owner.
Once the dog was in the hands of volunteers, they took care of his health and at the same time began to look for caring owners who will love Seryoga until the end of life.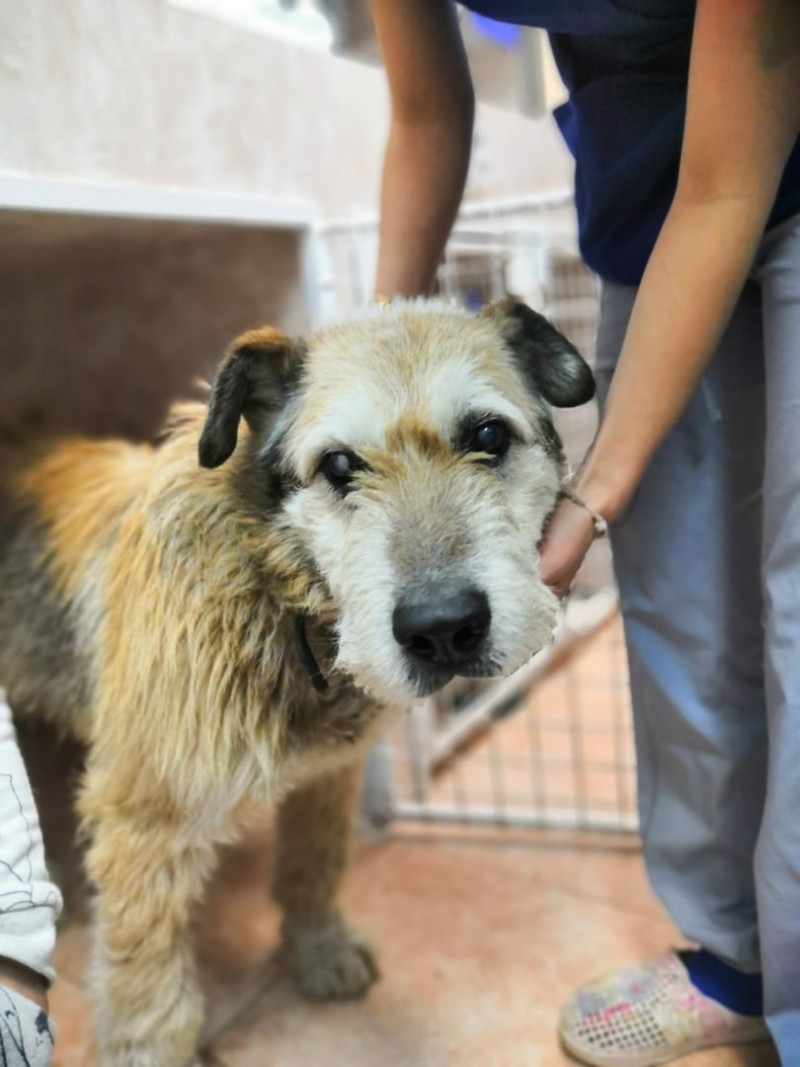 The miracle the volunteers were waiting for soon happened! There were kind people who wanted to give Sergey a home, despite his age and many illnesses.
No one knows how long the long-suffering dog will live, but he will spend the rest of his days in love and care!
Thank you to everyone who helped Sergey not only to survive, but also to make a fresh start!