The pretty kitten's owner was astonished when the veterinarian offered to euthanize his pet because of a brain hemorrhage after microchipping…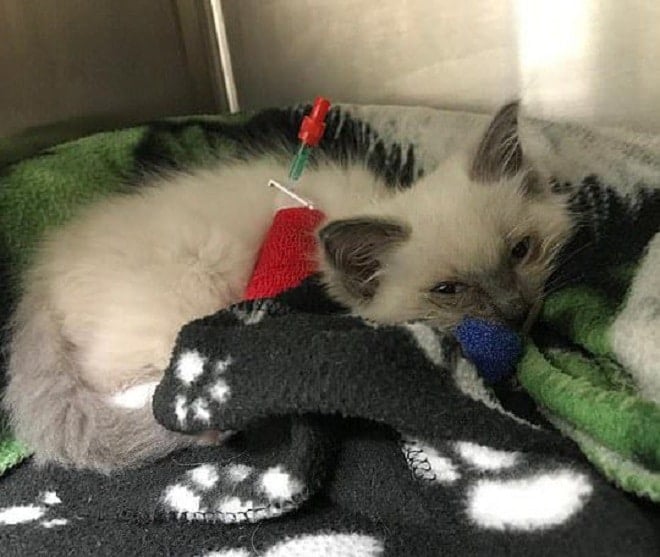 This cute kitten was given to Stephen Stringer by a good friend. Stephen named the kitten Norris in memory of his late grandfather. One day he brought the kitten to the Staffordshire Animal Welfare Society to have it microchipped.
The standard procedure did not portend anything bad. However, when the specialist inserted the microchip, baby Norris suddenly became weak, up to and including immobility. The kitten's body reacted so strangely to the usual chipping that the veterinarians suggested that the owner put the pet to sleep.
Steven was shocked and confused, but luckily Paul, the friend who had given him the kitten, was there. Paul expressed his feelings about the accident on his Facebook page and stressed that the kitten must have suffered because the vets made a mistake.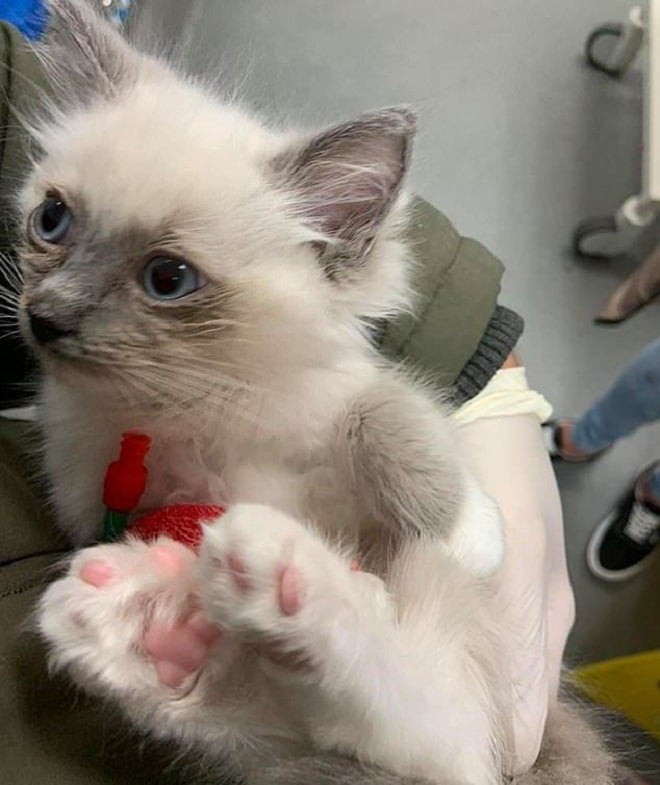 «The kitten is not holding her head, not moving her paws or opening her eyes for long periods of time. At the moment the microchip is being removed, we are waiting in line for an MRI,» Paul commented.
The kitten's owner, Stephen, wasn't sure if the kitten was still alive, but he refused to euthanize him. And then a miracle happened — the little guy was on the mend! Of course, he had to endure a lot of medical procedures, but the main thing — he wants to live! His owner shot some video footage, which clearly shows him making a successful recovery.
Above
Apparently, Steven understood what he was doing when he refused euthanasia. Presumably, Norris will get better in the future.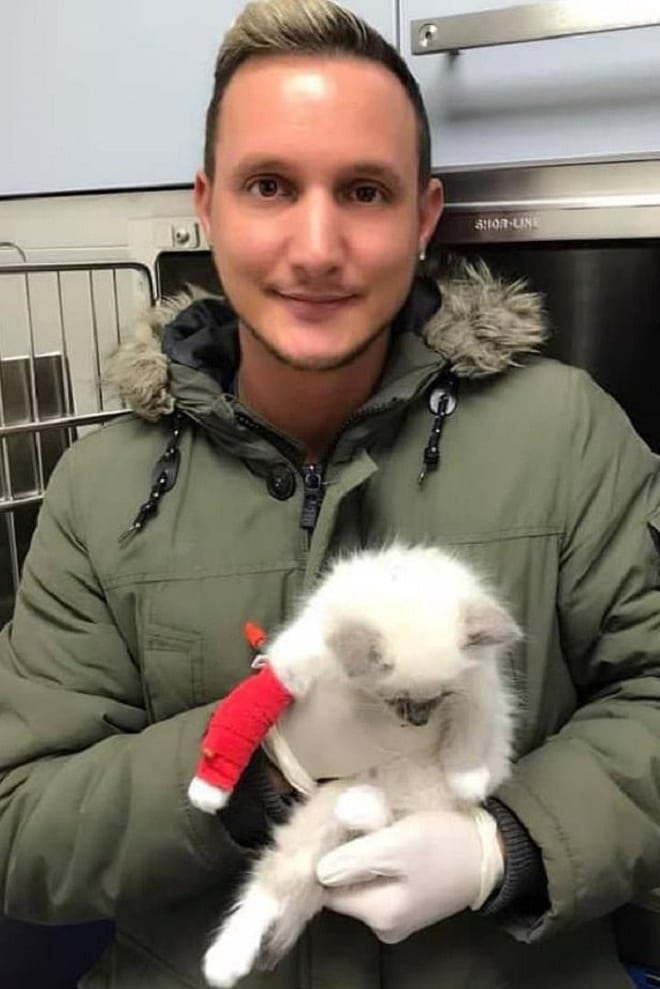 May he recover soon!