So sorry for her.
Lizka is an unfortunate dog from Poland who can hardly walk because of the bad attitude of her owner, who has completely forgotten about conscience and humanity. Her owner locked her in a cramped, rusty cage, fed her very rarely and forgot to clean up after his pet.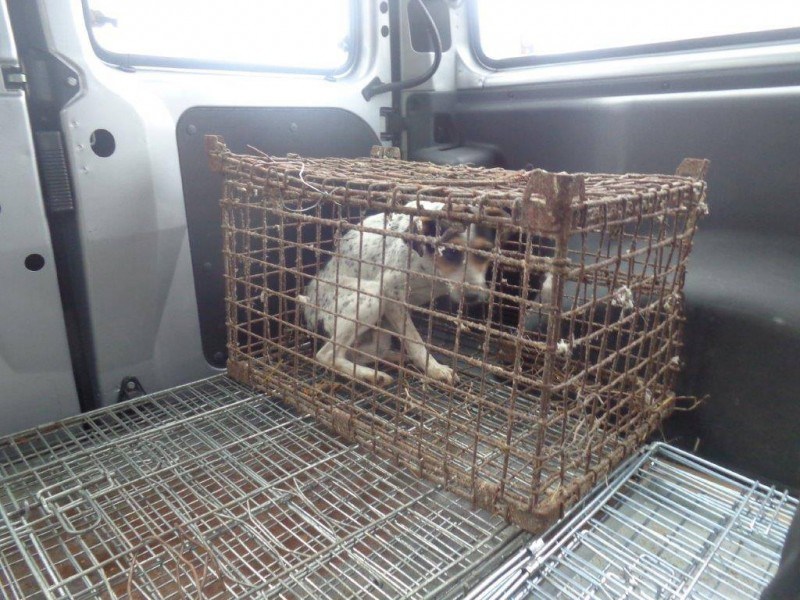 The defenseless creature had to live in cramped quarters, starving, and unable to get even a short walk. A couple more months and she probably wouldn't have survived.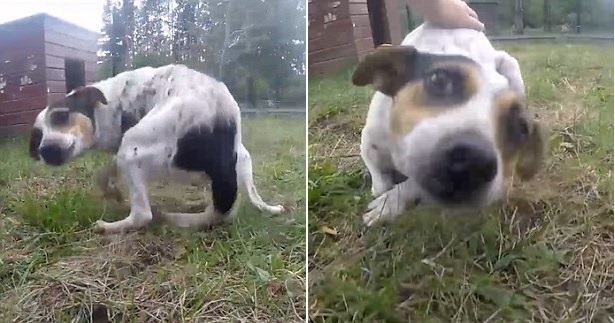 By accident, OTOZ Animals volunteers from the Polish town of Gdynia found out about Lizka's suffering and rescued the poor dog. The police have initiated a criminal case against her owner and the dog will undergo a lengthy rehabilitation period.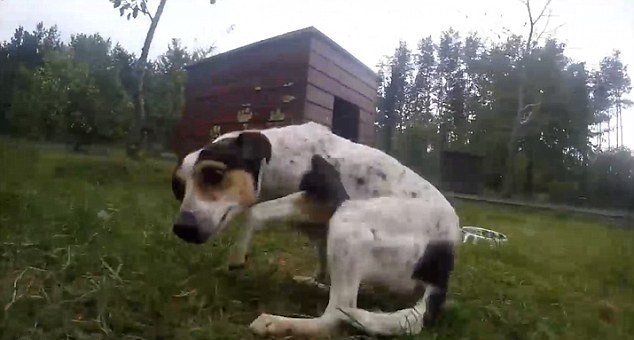 Orphanage staff tell us that their new ward takes every walk as a holiday and literally glows with happiness. Initially she was frightened and extremely shy, but now she is constantly in touch with people and is learning to walk again.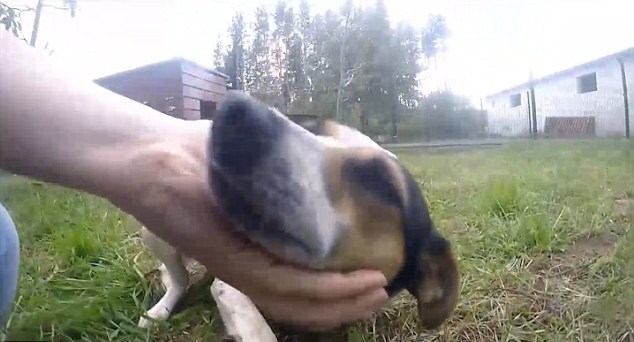 Because of her long confinement in a cage, Lizka is not quite able to move around on her own, so shelter vets give her a relaxing massage every day.