Meet Marley! This cute orphaned sheep was adopted by kind people from the county of Cumbria in Great Britain, and he came to live with a family where his best friend was Labrador Jess. And all because Marley caught an infection in his early sheephood that made his joints inflamed, and his owner, Ali Vaughan, had to arrange a place for him on a dog bed. Now the black-nosed sheep has grown into a huge beast, and because of his strong friendship with Jess, he considers himself a dog. With all the circumstances that entails. Marley's owners have to teach him again to be a sheep, because he doesn't like grass, preferring dog food to it, and is not too interested in walks. Marley is of the Swiss sheep breed, which usually graze somewhere in the Alps rather than lying on the dog bed at home. But what does Marley care about that! He's just about to bark.
When Marley was adopted, he was a little lamb who had contracted an infection, so his owner, Ali Vaughan, made room for him in the dog bed next to his current best friend, Labrador Jess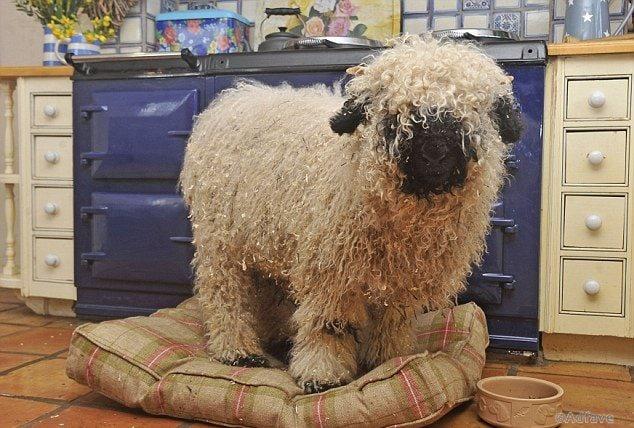 It was from him that Marley picked up his canine habits and, when he recovered, proclaimed himself a dog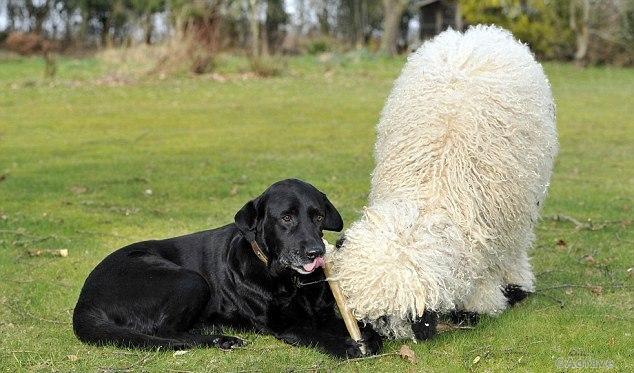 The couple (Ali and Max), who took in Marley from a local farmer, have always loved animals and were happy to have them. When they moved into a house with a large plot, a great idea was for them to have a sheep of their own that would shovel grass into their overgrown garden.
Who knew Marley would prefer succulent grass to dog food!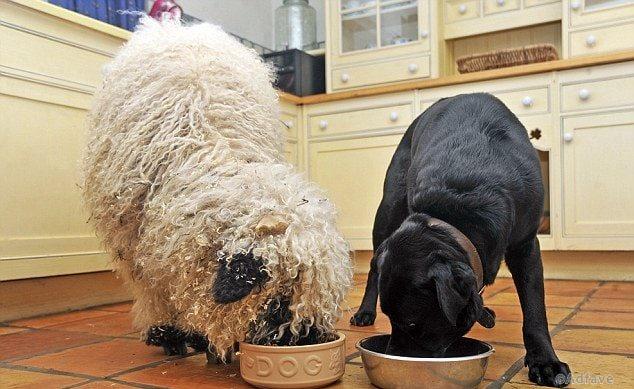 Now the sheep has to re-learn how to be a sheep, because Marley's close association with Jess (who took care of the lamb during his illness) has assured him that he is the real dog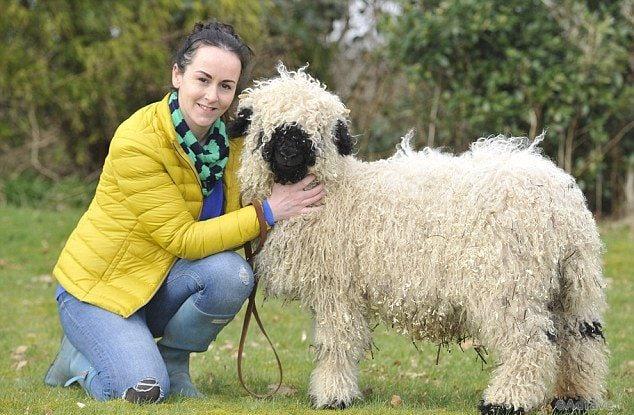 Marley is also very difficult to take outside, because he likes to lie on the bed next to the fireplace. He really doesn't like the cold, wind and rain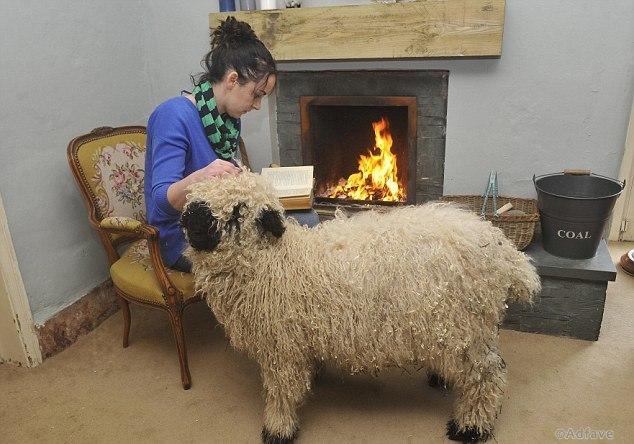 To make Marley's transformation from dog to sheep go faster, his owners got another sheep, Bear. Now six-month-old Marley will have a companion who, Ali and Max calculate, will show him the positive aspects of being a sheep!