On the night of December 16 the organization «Zoospas» received a call from the excited residents of Verkhnyaya Pyshma. People reported that a kitten was caught in the ventilation shaft of their house and asked for help in freeing the poor thing.
The call came at 2 a.m., so rescuers offered to postpone the operation to the morning, but the callers insisted on acting immediately.
Zoospas representatives, no matter what, went to the address. It turned out that the fluffy was in trouble two days ago. All this time his meowing had been heard on many different floors.
Apparently, the poor thing had fallen into a branching ventilation system from the attic and was crawling through the ducts in search of a way out.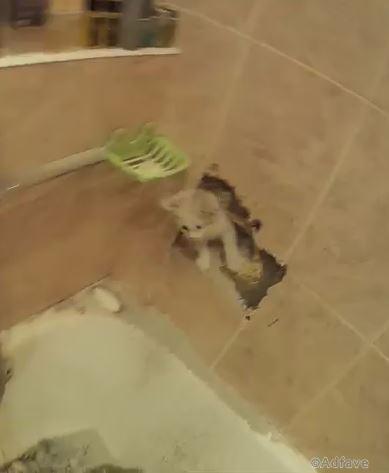 Almost all the tenants of the nine-story building were so worried about the fate of the tailed one that they allowed rescuers to destroy the walls in several apartments. But finding the animal in the maze of ventilation ducts was not so easy.
«We looked in one with a special camera, but he wasn't there. Then we thought there was another trunk of the duct, made a hole, eventually found the right place,» the rescuers said.
The rescue operation lasted for three hours. Some neighbors came to fight over the perforator, but when they found out what was wrong, they immediately offered their help.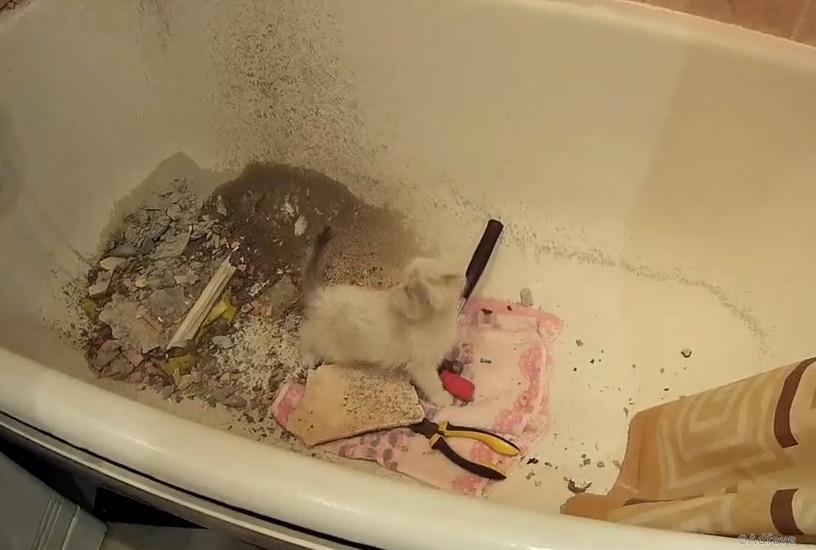 Thanks to the use of a special video system, it was possible to determine the exact location of the animal. When the rescuers made a hole in the wall at this point, the kitten jumped out of the trap on its own!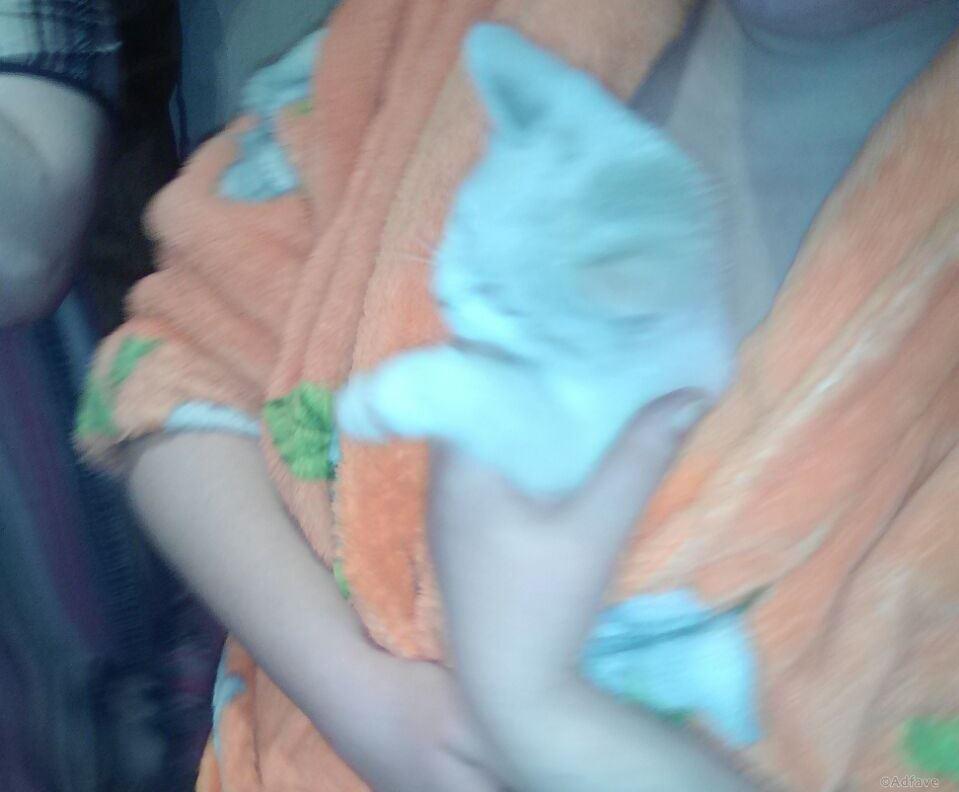 Fortunately, the animal was not injured. The kitten was taken in by the tenants and promised to take care of it.
Rescuers admit that they were very pleasantly surprised by the behavior of the neighbors. The whole building did not sleep that night! But it was worth it, because now the kitten is safe!