One morning a woman named Alin was walking her dog as usual. Suddenly she noticed a plastic bag on the road that was moving from one side of the sidewalk to the other. Then she heard a thin, faint sound similar to the meow of a small kitten. She quickly untied the bag, which was tied in two tight knots, and indeed found a tiny kitten, wet and frightened.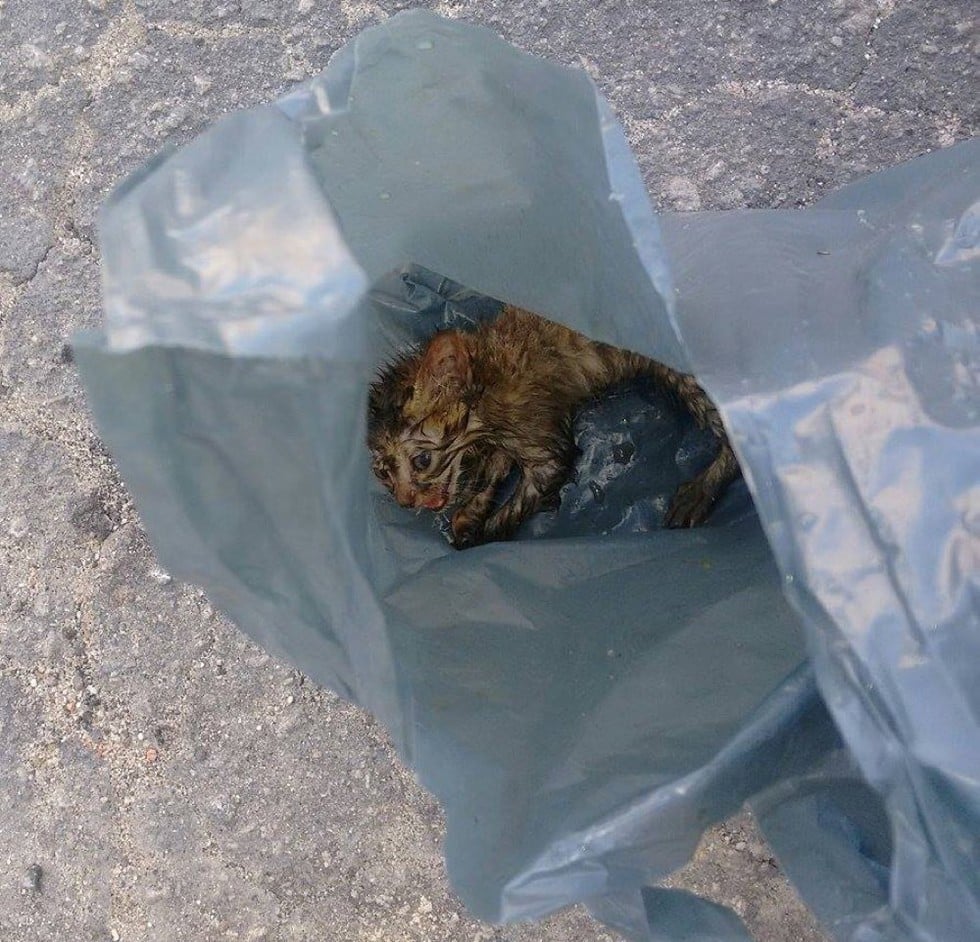 Alin grabbed the bag and immediately ran home to give the kitten the necessary help. Since he was very frightened, she left him in the carrier for a while so he could calm down and feel safe.
When the kitten finally settled into its new place, its owner gave it a bath in warm water, which it badly needed.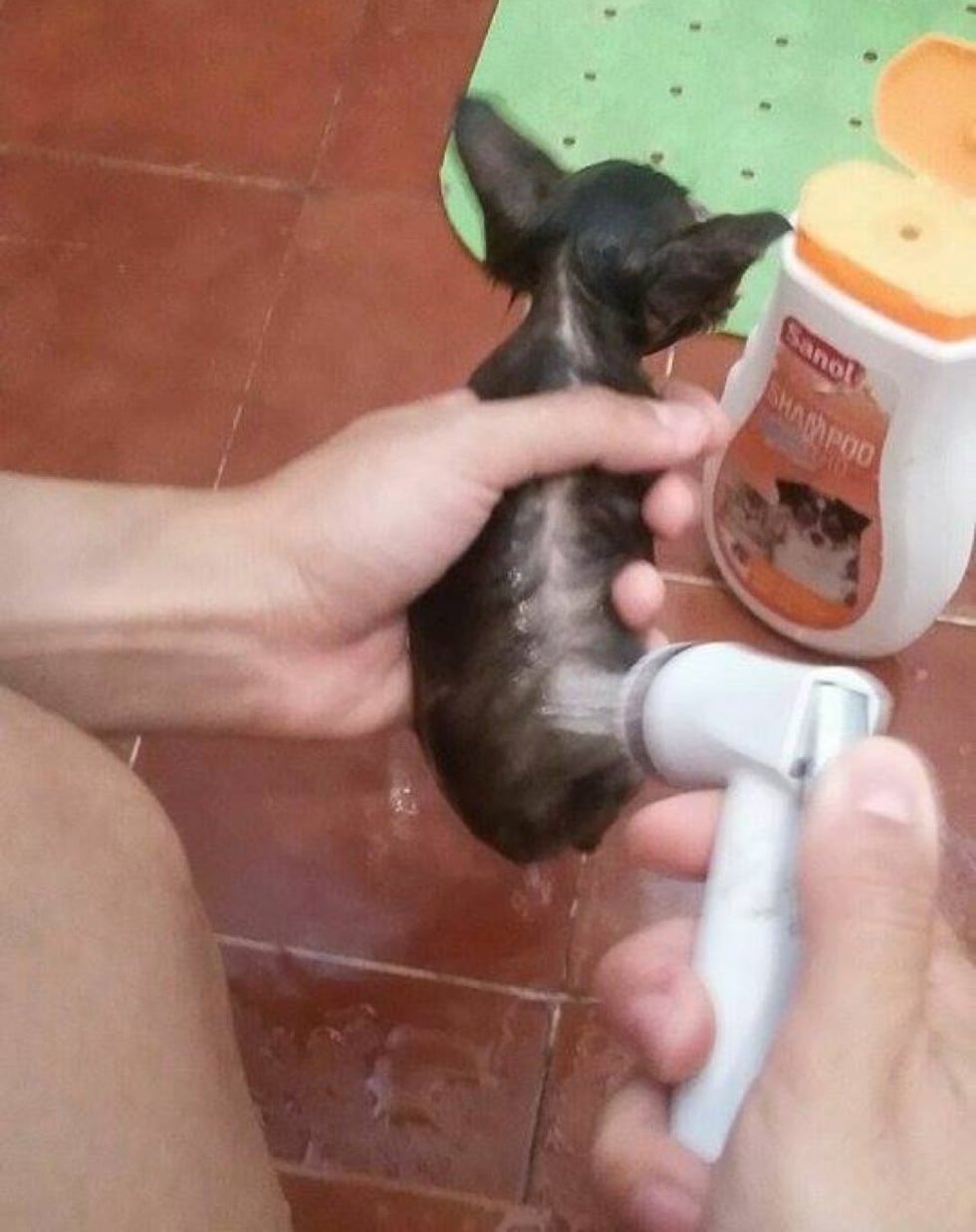 All washed up, nestled in his new crib.
He liked his new soft blanket so much that he began to purr with pleasure when he touched it.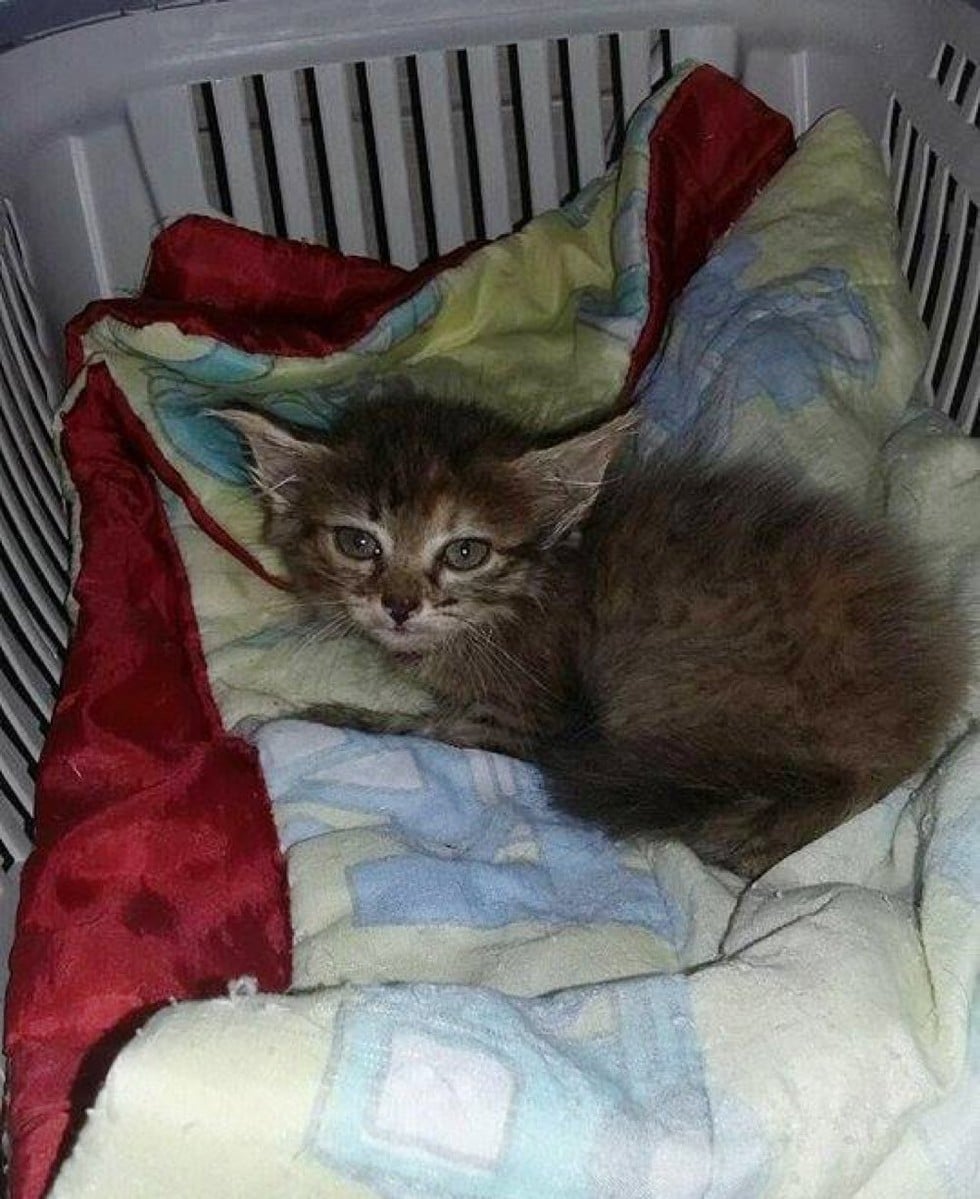 Alyn fed the kitten from a bottle and a syringe and brought him back to life. He was very hungry!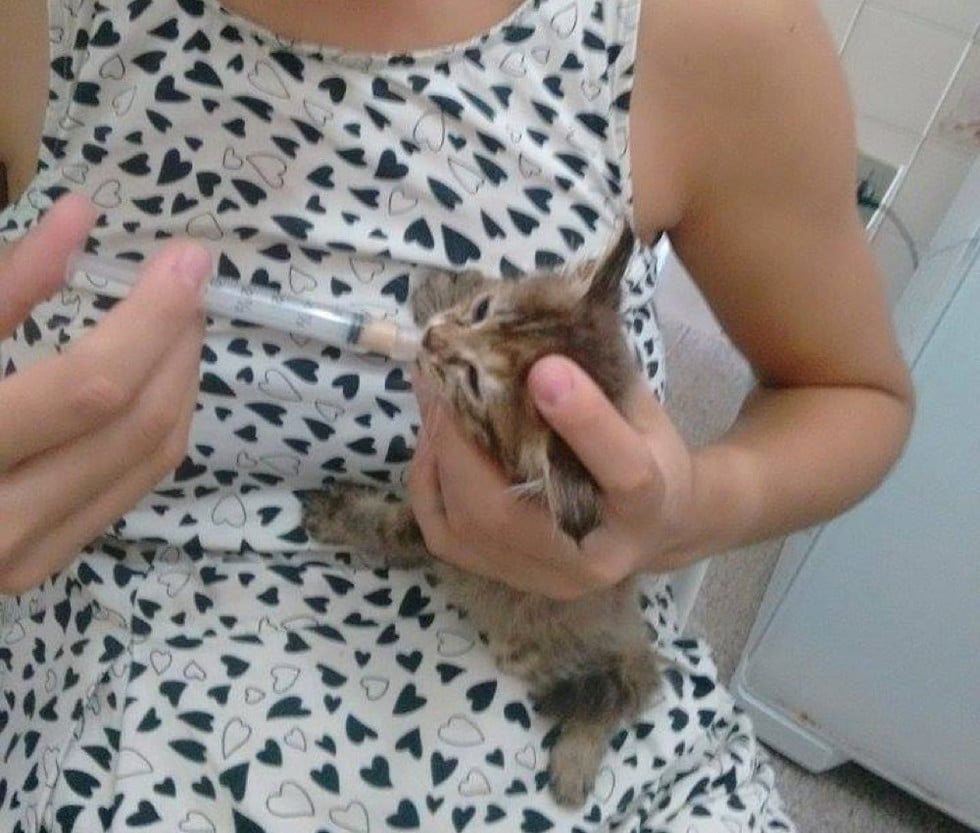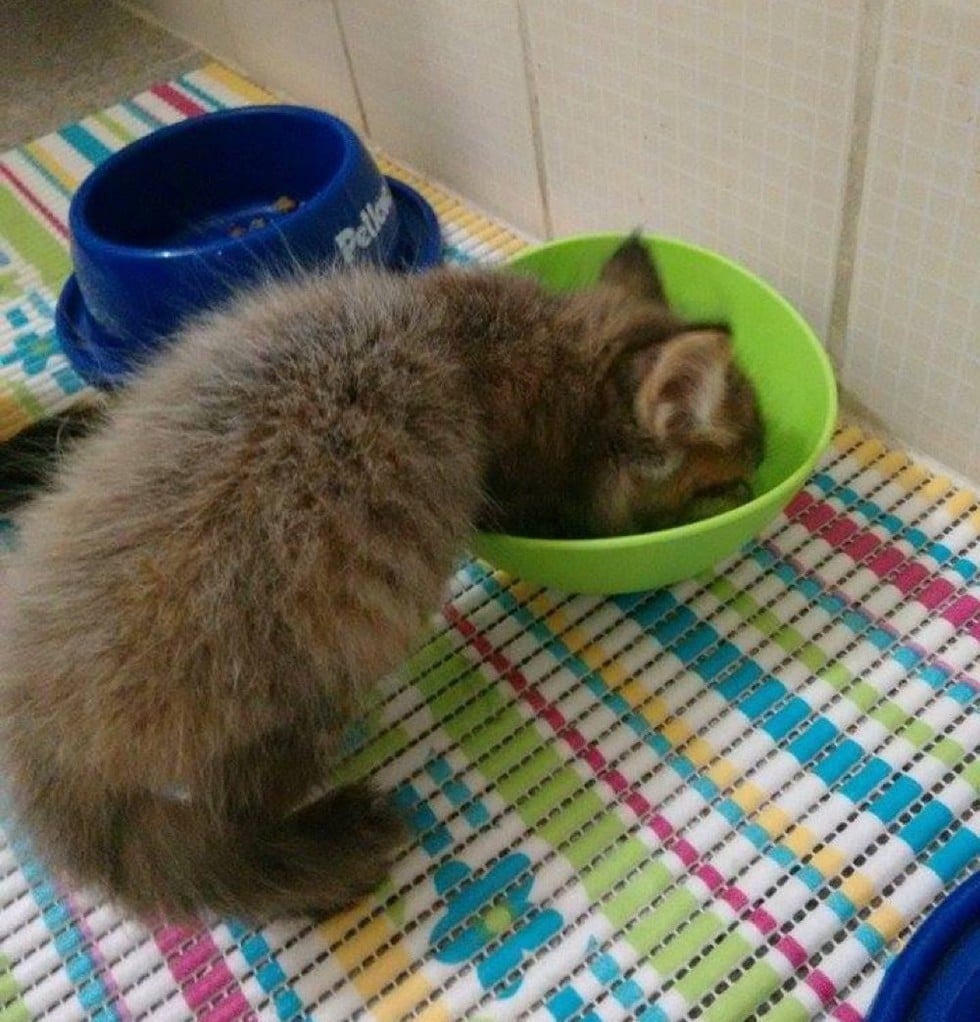 Alin already had cats at home. He is now settled into his new feline family and is very happy — he plays with them and sleeps next to them. He is named Davy.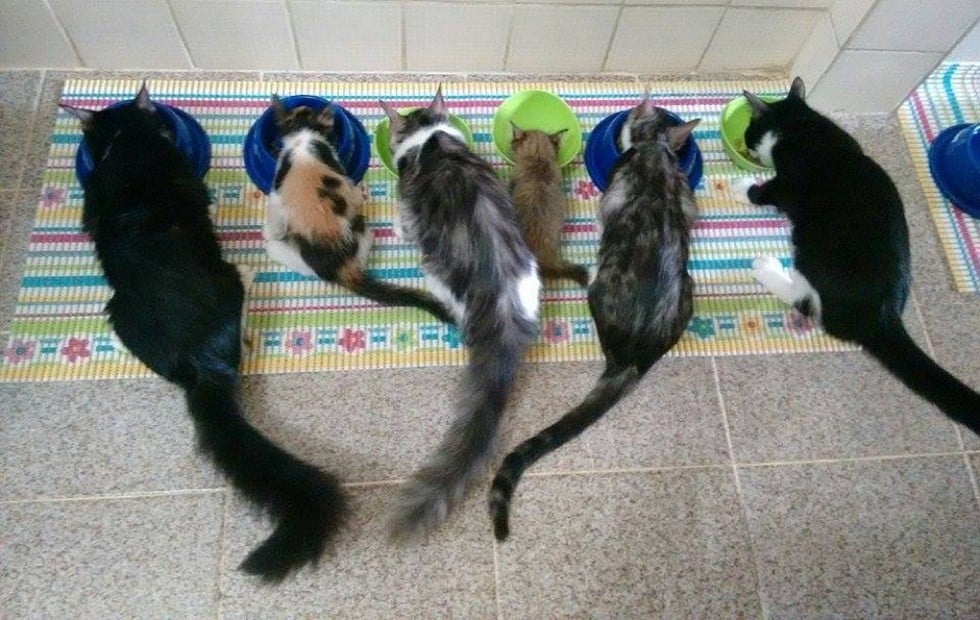 Within a week he was completely transformed. Now he can forget about his sad past and enjoy his new life.