A stray cat with knitted ears has finally found a home forever
A story with a good ending!
Animals with strong hallmarks — whether they are congenital or acquired due to injuries — always attract our attention. At least this cat certainly could not go unnoticed. She was left without ears for medical reasons, but kindhearted people tied her new ones.
Meet: This is a Lady whose veterinarians removed external ears due to severe chronic infections and hematomas.
Lady-in-Fur, or just Lady was in a shelter in serious condition. She had to undergo surgery to remove the outer ears. However, employees of the shelter say that now she hears even better than before, because of the chronic infections her ear canals were blocked.
And then new ears were tied to her!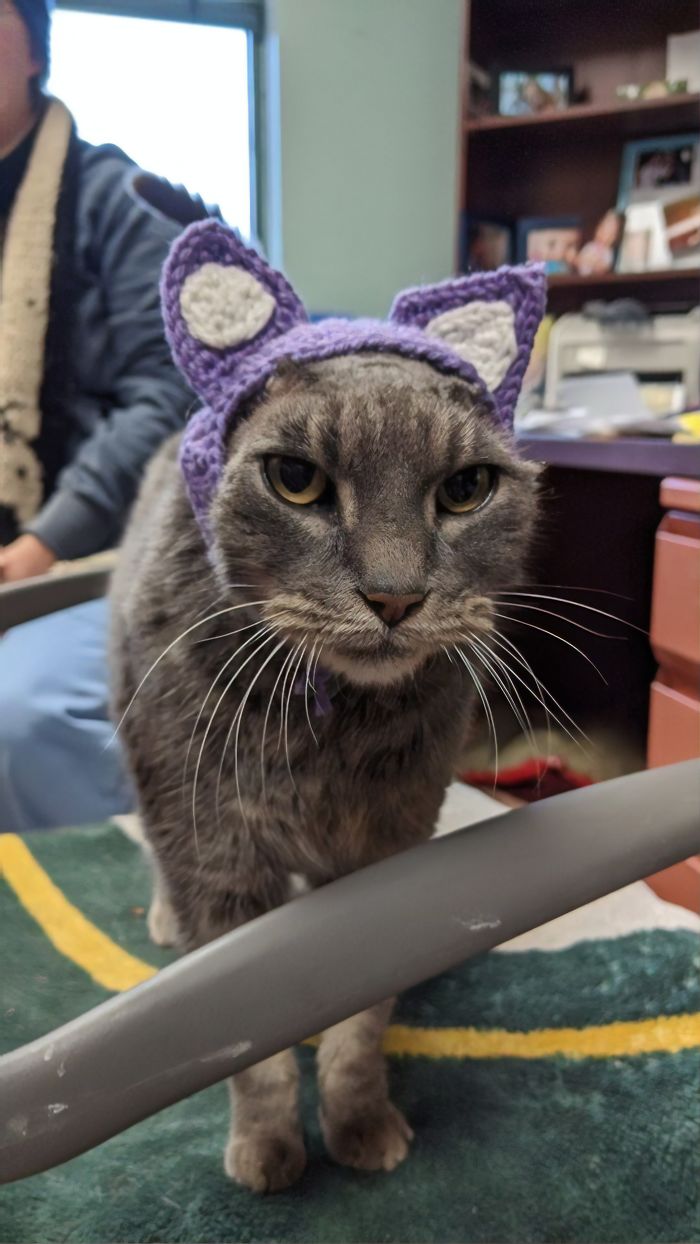 With them, the Lady looks simply irresistible: how else to explain the fact that she found herself a house just a day after the publication of the photo in a new image? Despite all the hardships, the Lady is a very affectionate and sociable cat who will bring a lot of happiness to her new family.
Would you take one?