Hetero men are usually confused when it comes to female hairstyles. Guys' haircuts are pretty simple, but women's locks can be more complicated. One woman posted a meme on Twitter that confused men even more.
Payton Harris, an 18-year-old cosmetology student, posted the meme on Twitter earlier this week:
you vs. the girl he cheats with pic.twitter.com/7qBAUJpsDN

— pay10 (@payt_xoxo) September 6, 2017
Many guys on the internet were like:
The joke is that the "other woman" is so pathetic she doesn't even brush out her curls.
Payton told BuzzFeed News:
My method for curling clients' hair is creating ugly ringlet-type curls that I then brush to make beachy beautiful waves. I was laughing and joking with [my roommate] about how bad they look before I brush them.
Several guys took to Twitter because the confusion was just too much:
Am confused pic.twitter.com/j3NONZiNDC

— Iron Čeković (@DemirBoolin) September 7, 2017
I need help with this

— J.a.B. (@_mrbellizzi) September 7, 2017
I feel like I'm looking at the same hair… https://t.co/UOu53SxfDi

— wy (@InsleeWyatt) September 7, 2017
I have 0 understanding https://t.co/vXzUHznYCB

— Adam Pope (@adampope_wg2) September 7, 2017
i think it has something to do with the curls ?? https://t.co/3Oml5JzFq8

— J̥ͦ W̥ͦɪʟʟʏ (@j_willy99) September 7, 2017
Wat does it mean? pic.twitter.com/PPJr5MqVDs

— Lawrence Cimen (@lorenzsimon15) September 7, 2017
Women loved how confused the men were.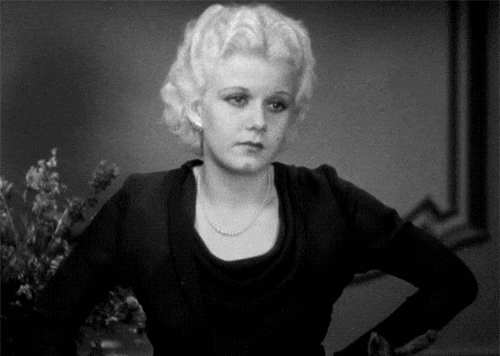 i feel like boys don't understand this tweet and it makes me love it that much more lmaooo https://t.co/51OAdnE0Qr

— jaz k (@jazzzzzk) September 7, 2017
All these boys : pic.twitter.com/z853SxxE1B

— chelseaaaa (@chelseaablakeee) September 7, 2017
But some guys knew what was going on:
The curls on the right are too tight and un natural looking. The ones on the left look nice — See i know

— HCC (@Hayden_Cooper98) September 7, 2017
Some1 said boys don't understand this pic… shit girl on the right curls are too over done looking like she going to middle school dance https://t.co/UGWoehzeAV

— Champagne Papi ? (@Bnastyyy7) September 7, 2017
Good job, guys! At least some of you know what wavy hair is supposed to look like.